Exceptional MasterClass at the BNF, Thursday March 10th, featuring sound wizards and masters of our French Abbey Roads: Ferber, Hérouville, Davout, Super Bear
Publié le 08 mars 2022 par Magazine En-Contact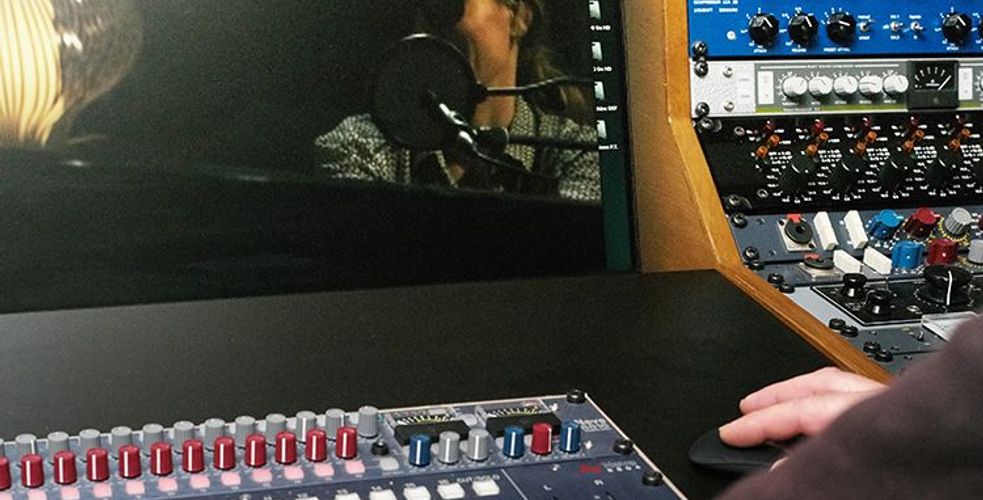 The sound engineers, jack-of-all-trades, founders of some of the most famous recording studios in France (Davout, Miraval, Ferber, Condorcet etc.) will share their memories, methods, along with tasty anecdotes, in the prestigious BNF (Bibliothèque Nationale de France), this Thursday, March 10th, starting at 2pm. The people behind records by Pink Floyd, Ray Charles, Laurent Voulzy, Nino Ferrer, Axel Bauer or the Parapluies de Cherbourg will be there.
From Miraval to the Château d'Hérouville, through La Frette, Ferber and Davout, France has been home for the birth and sometimes the disappearance of some fifteen legendary studios. Steve Forward, Claude Ermelin, Laurent Thibault or Bruno Mylonas and Erick Benzi will tell their story and the way the sound engineers worked.
"This is the first time to my knowledge that an opportunity is given to young future sound engineers to meet and dialogue with their peers and elders" said Manuel Jacquinet whose book Studios de légende, secrets et histoires de nos Abbey Road français in which originates this MasterClass.
One of the highlights will probably be the conversation with Julie Estardy, daughter of the Giant (Bernard Estardy, CBE studio), or that with Laetitia Raiteux. Who knows for instance that that Rockollection was recorded in le Perreux-sur-Marne in a millstone house? "My father spent more than two months on this recording and I still live in the same street, 43 years later," says Laetitia Raiteux, daughter of the founder of Studio Casanova. France was able to produce great sound experience long before Devialet.
To discover the program and register for this unique MasterClass, click here:
The introduction of the ½ day session will be given by Marie de Laubier, Director of Collections at the BNF. The recording and the speech-to-text transfer will be provided by DeepTranscript, a French start-up that automatically converts conversations and recordings into usable written documents.
Photo de Une : crédit © Edouard Jacquinet
Read the french version of the article.