Super Bear, Davout, EMI-Pathé Marconi, legendary recording studios in France ( our own Abbey Road)
Publié le 24 novembre 2020 à 05:15 par Magazine En-Contact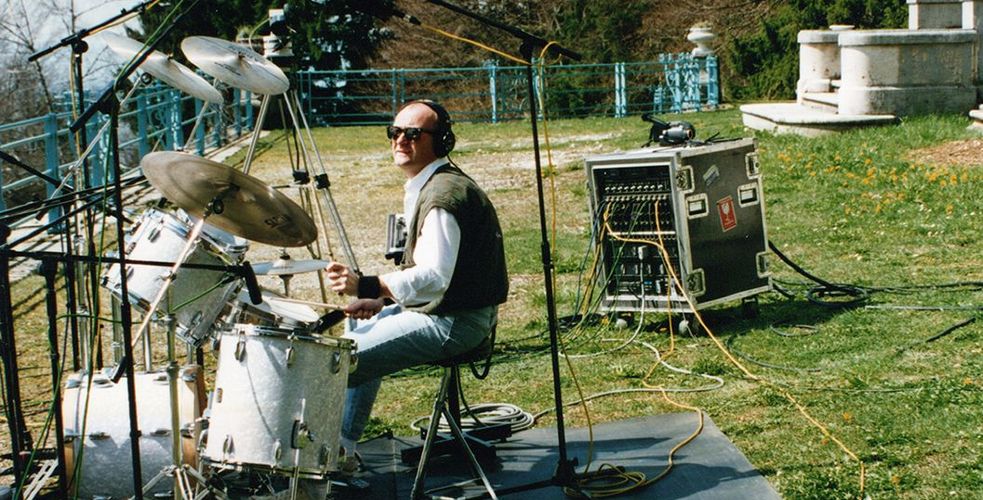 Super Bear, CBE Studio, Davout, Hérouville Castle, Pathé Marconi Studios, are unique and legendary recording studios that France has witnessed come to life, blossom and often disappear, at times, in flames. It is in the shadow of these studios and with the assistance of SSL or hand-crafted consoles and passionate sound engineers that many timeless rock and jazz albums have been polished, mixed: The Wall, Goodbye Yellow Brick Road, The Death of Orion and many other albums by Jacques Higelin, Charles Aznavour and Jacky Terrasson were recorded in Paris, near Nice or… Annecy.
Le studio Super Bear – © DR
Of those who recorded in this studio located on a mountain top in the French Alpes of Berre-les-Alpes, big names in the music industry like David Gilmour, who recorded his first solo album there, Kate Bush or Elton John (who put Little Jeannie in the box with Steve Lukather on the guitar) … "Steve Lukather was only 19 at the time, I think", says Patrick Jauneaud the sound engineer who was at the console then and watched walk through the studio door the greatest songwriters and musicians of all time. The material had been brought by British manufacturers or sound engineers reputed at the time more reliable or demanding than their French counterparts. "For 3 years, the villa has not been empty", says Jauneaud, who has since been working in his own studio, in the Cevennes. "There was a pool, the biggest English musicians, Alan Parsons or the members of Pink Floyd who made the sound for The Wall. All the stories of these recordings do not deserve or should not be disclosed or written but what is certain is the amount of work done and passion that I saw at work then."
The magic of these studios you say? Well, it often held on to their consoles, to the meetings that were made there, to the soul of those who founded them: "The Death of Orion was recorded in 1968 at the studio CBE, with Bernard Estardy; a legendary place and one where I made Animal is bad", says Gerard Manset. There was an 8 track run by the German sound engineer who made Bernard's equipment, not always in the norms. Never to be forgotten: "We were waiting for a recording of several weeks. Phil Collins walked into the hotel lobby and without a word he went to the front desk and started playing. It was unforgettable", says Nicolas Odin, owner of Château des Avenières, in Cruseilles (Haute-Savoie) where was recorded Dance into the Light by Phil Collins. All were not classic nor permanent studios. Sometimes they were castles, simple villas, comfortable or sunny; Keep in mind that this is a country which constituted a form of tax exile for some, with regard to the United Kingdom. But these magical places marked their guests so much so that some baptized one of their mythical vinyls in their memory! As a nod to Hérouville, for example, came about Elton John's Honky Chateau. On the Côte d'Azur, everyone remembers Villa Nellcote – where Exile on Main Street was recorded, Rolling Stones – while Super Bear was a kind of meteorite in the 80's – studio created by Damon Metrebian. What do we find now? what is left in these places? The descendants of the founders of these studios: supermarkets (Local supermarkets such as Franprix instead of Marconi Studios) but also memories in shambles or the souls of the musicians who worked there: Patrice Marzin, (solo guitarist with Mike Lester on Matrix of Gérard Manset), Patrick Jauneaud (21 Before 33, of Elton John), Florence Veniant (Stephan Eicher) and others who kindly opened their notebooks and keepsake boxes. The author of the book (Manuel Jacquinet) is on the way to this French Abbey Road, looking for those who can still tell the story, hopefully a few are left to do so! The legendary recording studios in France, our French Abbey Road has been released (November 2020. Malpaso Editions) In it, you can find interesting stories and anecdotes and some of the biggest names in the music industry and studios such as, Studio of the Manor, La Fabrique, Super Bear, Castle of Hérouville, William Tell, Studio Ferber, Studio Davout, Gang, Studio Milan, Pathé Marconi studios, Recall Studio, Vega…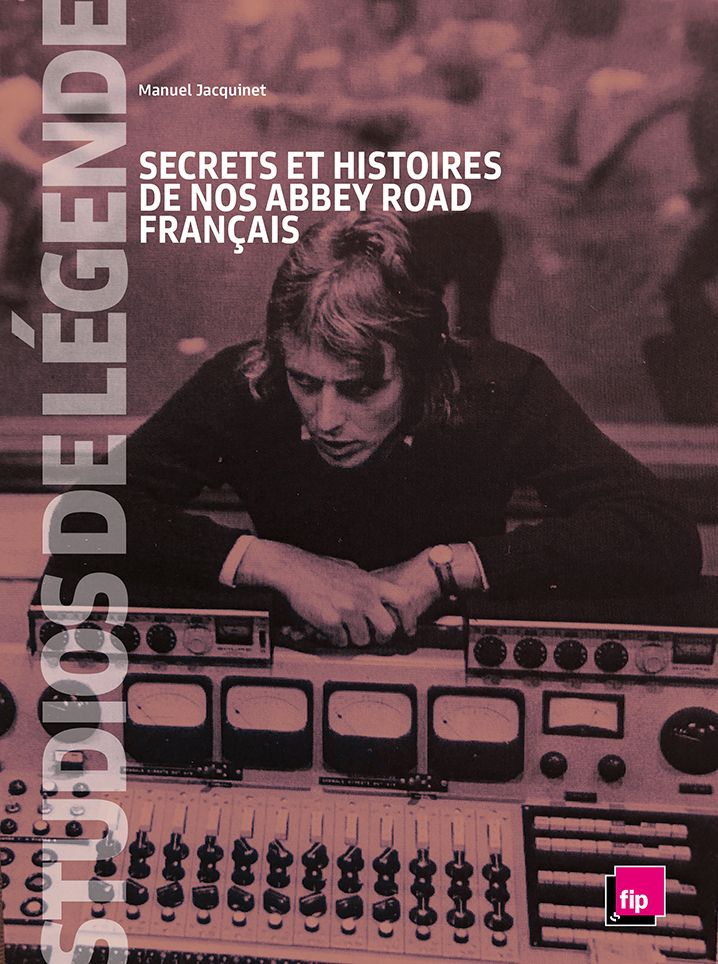 Beau livre enrichi avec des photos exclusives. 352 Pages. Poids : 1,3kg !
Edité par Malpaso-Radio Caroline Média.
39 euros, prix de souscription jusqu'à fin novembre : 29 euros.
Photo featuring Phil Collins at Château des Avenières during the recording of his Gold certified album Dance into the light – © DR
Read our other articles in English here.