A short selection of famous recording studios in France, that you should know and the reasons why
Publié le 12 novembre 2020 à 10:35 par Magazine En-Contact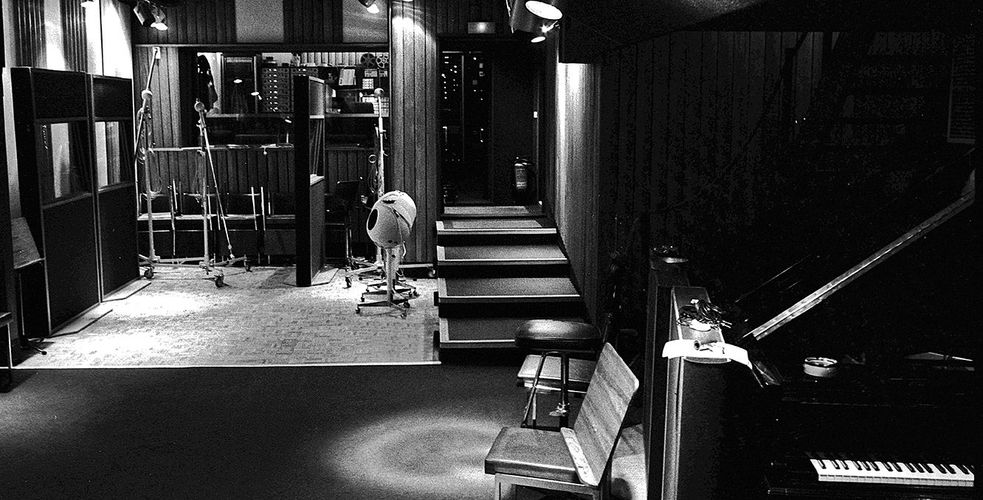 In a very rare and nice book, that's been published on the 20th of November *( 2021) edited by Malpaso editions, you will find stories about the French famous Recording Studios in France. What happened to our french Abbey Road ?
Vénus studio: Love is all you need
The Vénus was managed by its founder Régine Denis, wife of a Paris music hall director, from 1975 to the 1990s. Like the Château d'Hérouville but smaller and located in south of Paris, this residential studio attracted established names and rising stars on the French pop and rock scene, from Jean Jacques Goldman and Julien Clerc to Mory Kanté, Claude Nougaro, Bashung, Charlélie Couture and Canada – the Marseille J band formed by Erick Benzi. "We played rock, ping-pong, anything really, and watched videos with the family. You had to drive for miles to buy smokes. Perfect for writing," recall Benzi and Ludovic Lanen, another Huison-Longueville resident. Now just a memory, the Vénus was demolished to make way for a housing development. Il suffira d'un signe – Goldman's number one hit – was recorded here, as was the album on which the track appears.
Château d'Hérouville: Honky Château, the French Abbey Road?
Question: How many albums have been named after a French studio? Answer: one – Hérouville!
In the late 1970s, composer Michel Magne made his wildest dreams come true in a former 57-room coaching inn in the Val d'Oise, where legendary producers often worked and had fun into the small hours. Dominique Blanc-Francard, and later Laurent Thibault, put their talent and mixing consoles at the disposal of the world's top pop, disco and rock stars, from Higelin to Magma, David Bowie, Grateful Dead, and Fleetwood Mac. The first residential studio in France, the Château d'Hérouville pushed its founder to suicide, changed hands several times, and was saved from being turned into a dreary property development by three audio engineers in 2015. Obscured by Clouds (Pink Floyd), Saturday Night Fever (Bee Gees), and Low were all produced here. Elton John loved it… what more do you need to know?
Château des Avenières: Phil Collins – heard of him?
In 1996, the former Genesis drummer, already several years into a remarkable solo career, decided to take up residence in a property just outside Geneva, where he lived, to record his latest album. Equipped with a mobile studio on loan from Sting, he invited his band to stay in an old castle recently transformed by a young couple into a hotel, halfway between Annecy and Lake Geneva. The recording sessions lasted two months and left virtually no trace apart from a photo of Phil's drums in front of Mount Salève and the solo album Dance into the Light. It all began with a couple of phone calls in English… from a certain Mr. Faradey. "The Avenières was like a home from home for me," says Phil Collins.
Davout: 52 years of recordings, 1,000 film scores, and 10,000 records – it's got to be Davout!
So much has happened at this legendary studio, opened in east Paris in 1965 by Yves Chamberland, who was soon joined by Claude Ermelin, that you could almost write a book about it! Housed in a former cinema on Boulevard Davout, it was so enormous it could fit a 100-musician orchestra inside its celebrated Studio A. One thousand film scores were performed and recorded here, along with 10,000 records! A legion of renowned sound engineers and some seven in-house engineers wrote some of the most outstanding music in the history of rock and MOR at Davout, along with some famous duets including J'ai un problème. Among the artists who graced its hallways are Prince, Talking Heads, and Michel Legrand, who recorded Thomas Crown Affair here. The studio closed in 2017 when it was preempted by the City of Paris.
Gang studio: Claude Puterflam and Jean-Pierre Janiaud, unforgettable gang
Behind a nondescript steel door near the Gare d'Austerlitz lies one of the best-kept secrets in French music. The Gang studio was opened in a former wire mattress factory by Claude Puterflam and his lifelong sidekick from the Vogue studios, Jean-Pierre Janiaud – a brilliant engineer, technician, and repairer-in-chief of recording equipment. Michel Berger, France Gall, and more recently Daft Punk and Lady Gaga have made the studio their HQ, continuing a story that began in 1974. Starmania was wrapped up here, as were songs by the Enfoirés – a group of singers who take part in an annual French charity concert – and Quelque chose en nous de Tennessee. Artists admit the corridors lined with gold and platinum records can feel like a lot of pressure! "The countryside in Paris," for some. "Easy parking," for others. In short, at Gang, it's the little details that count. The studio is now in the capable hands of Florian Lagatta.
Super Bear: Berre-les-Alpes, where Damon Metrebian realised his dream and Kate Bush recorded Lionheart
From 1977 to 1986, a young English musician, assisted by acoustician Tom Hidley and former BBC engineer John Etchells, ran a residential studio thirty minutes from Nice that attracted some of the biggest and brightest British musicians and bands of its time, including Kate Bush, Queen, Van Morrison, and David Gilmour, and handled production for Francis Cabrel. Most of The Wall was recorded here over an eleven-week period, when Nick Mason parked his Ferrari Daytona out front, and a young sound engineer, Patrick Jauneaud, who ran the show, witnessed some memorable recordings and domestic accidents, including one involving Freddy Mercury, who was bitten by a mosquito at Super Bear! The studio was later converted into a guesthouse that met a fiery end. Editor's note: Super Bear was a drug-free Villa Nellcôte in the hills, where a handful of Englishmen on the run from the taxman worked around the clock.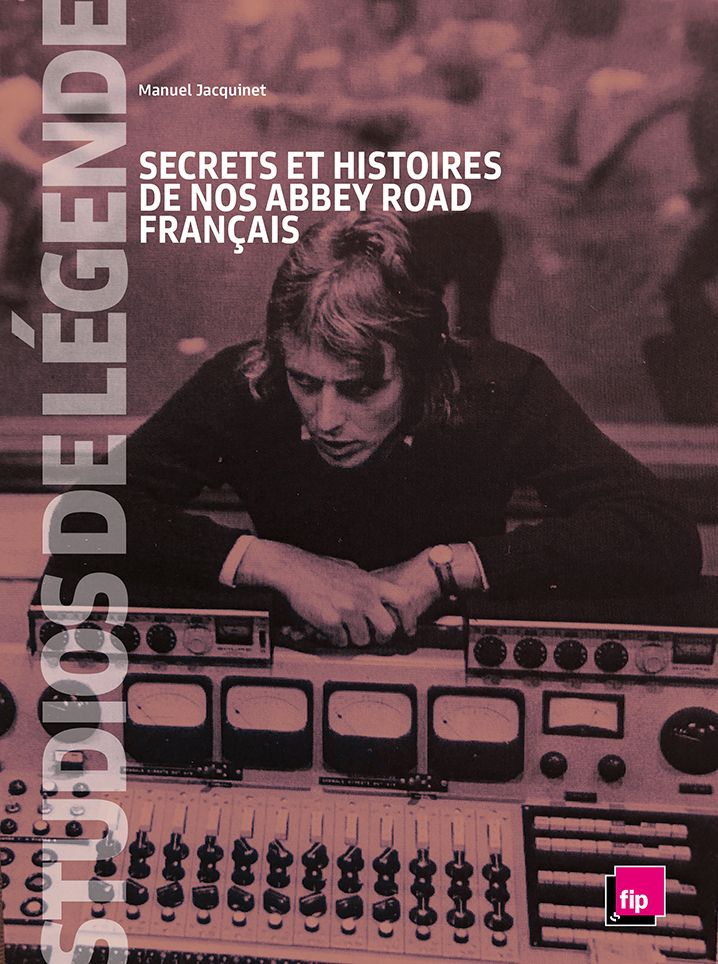 Beau livre enrichi avec des photos exclusives. 352 Pages. Poids : 1,3kg !
Edité par Malpaso-Radio Caroline Média.
39 euros, prix de souscription jusqu'à fin novembre : 29 euros.