Armando Pereira, Chief Scrooge at SFR : 19 million claimed by B2S Konecta in 2015
Publié le 31 juillet 2023 à 09:20 par Magazine En-Contact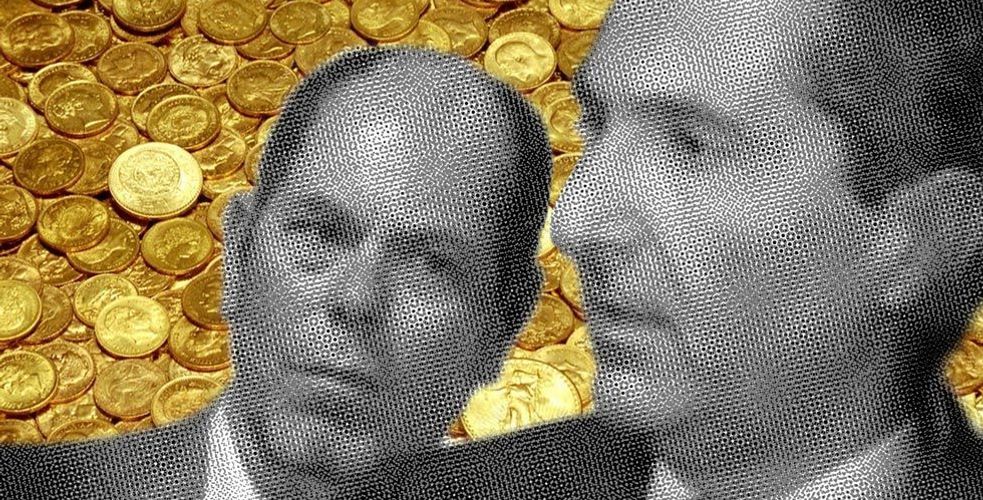 Armando Pereira is far more effective than Edouard Leclerc in boosting purchasing power!
Leclerc? In the doghouse. Eric Paumier? Cuckoo basket with his 150 euros in savings thanks to a magazine. The king of discounts at the checkout is Armando Pereira : Patrick Drahi's long-standing associate and business partner demanded 30% discounts from his suppliers at SFR, often illegally. All he needed was a telephone and an e-mail, as we learn in episode 2 of the series written by Jamal Henni (l'Informé).
More than 500 suppliers under pressure to cut their tariffs by 30%
More than 500 of the operator's 2,000 or so suppliers have been subjected to these ultimatums, which began in 2014 after the takeover of SFR and were a condition for the continuation of commercial relations. A simple email would be sent asking for a 30% reduction, and the supplier would reply within the day. Payment of past invoices was blocked or deferred in order to apply pressure, and rebates of 30% were demanded on past services, all illegal practices for which the DGCCRF or investigations by the Ministry of Finance have sometimes led to SFR being fined.
In the BPO and customer experience sector, Acticall, B2S, Nextira One, Prosodie, Scopelec, Velvet Consulting, etc. have all borne the brunt of these practices and have often had to go to court to recover the fruits of their labour. Not all of them were successful.
Responsible purchasing and customer service quality
Customers of the telecoms operator SFR, and before that of Noos-Numéricable, who have had occasion to complain about the poor quality of the operator's customer service or hotline (sometimes even queuing outside Noos shops) will be able to recall and put into perspective their legitimate complaints at the time: how can you provide a quality service when you have to combine the hazards associated with subcontracting, its peaks and the risk of late or conditional payment?
Dunning customers who don't pay up. Recently, Comdata had to claim its dues from another company, Indexia (ex-SFAM), which owes it several million euros and lost its case against B2S (now Comdata and now Konecta) at the end of 2022. Indexia is headed by Jean-Pierre Galera, Chief Operating Officer, formerly of SFR. He continues to tell the media that all is well in Romans, Roanne and the Hubside Store (Hubside Store is one of the brands of the Indexia group, based in Romans and Roanne).
Armando, the sanguine one? In 2016, our magazine was contacted by a security and guarding service provider, responsible for controlling access to SFR's head office, then based in Saint-Denis, which the company will be leaving in 2017. He tells us the following story: Armando Pereira went to SFR's head office and was not recognised by a security guard, even though he had no badge. The discussion became heated and ended with Armando Pereira making violent gestures towards the employee. The security cameras erased the images of the incident. We asked for them at the time so that we could report on the incident. The incident, if true, gives an idea of the terror that reigned in the operator's home during Armando's 'reign'.
As a reminder :
The sums they had to claim from the Court:
B2S, now Konecta-Comdata : €19 million in 2015.
118218 : €11.7 million
Prosodie (now Odigo) : €11 million
Ineo Infracom : €9.4 million
Acticall (now Foundever) : €1.3 million.
Velvet Consulting : 597,673 euros
Nextira One : 327,384 euros etc...
The cumulative volume of purchases from an operator such as SFR is estimated at 6 billion euros per year.
Thanks to the detailed account given by the online magazine L'Informé, we can now discover the nature of Armando Pereira, who was recently indicted in Portugal. The 2nd episode in the series, written by Jamal Henni, can be found here.
To find out more :
This year, Eric Paumier launched a medium that promises its readers savings of 150 euros a month. Paper leaflets are disappearing, but the need for savings is not.
Attestor, the investment fund that secured its debt at Casino.
Les Coulisses d'une Machine à Cash by Eric Denjean, published by Malpaso.
This uncompromising book, written from the inside, questions the social and economic practices of major companies. It recounts the transfer of in-house telephone platforms to service providers, a transfer that was subsequently the subject of legal battles.