Are Massimo and Maxime set to be the Davis Cup call center/BPO "winning doubles pair"?
Publié le 14 février 2018 à 15:47 par Magazine En-Contact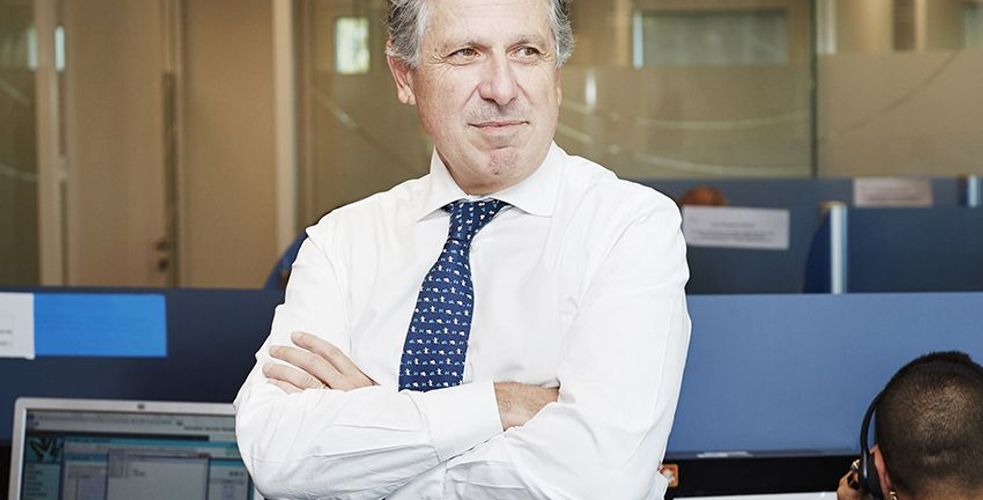 Massimo Canturi/Comdata-B2S/Interview
In August, a modest and ambitious Italian group set its sights on b2s, one of the highest-level "ATP French call center players". The Massimo-Maxime duo has no plans to play exhibition matches and "Coach" Carlyle, in the bleachers, is betting heavily on this efficient BPO/call center partnership to streamline customer experience. Our special correspondent in Milan checked the unassuming Massimo Canturi out as he trained with his new sparring partner.
En-Contact: Comdata is not well known in France. How would you describe the Company's core business activities?
Massimo Canturi: The Comdata Group was created in Italy before expanding, initially to Spain and Latin America. Like b2s, Comdata specializes in customer relationship management outsourcing, amongst others. We have built a different position, strong beliefs and solid values. We stand out from the crowd in that we have already integrated BPO services to our offer and they now represent 30% of our revenues. We chose b2s as our foothold in France because, for us, b2s is the only company which ticked all the boxes: a solid management team, a strong development drive and an enthusiastic approach. Our project is to bring our BPO expertise to France. In Italy, more than a third of our revenues are already non-voice but we plan to continue developing our technological offer with our digital hub which represents over 250 people and €35m in revenues. We will also strengthen our brand communication: I like Maxime and Frédérics' idea that Comdata France will be an enhanced b2s.
The group has already significantly grown over the past two years and you have added this new acquisition (B2S and IZIUM). What was the reason behind this?
Simply to meet the needs of those clients who ask us for support in the various countries in which they operate and provide a more complete and advanced offer. This is a must for us if we are to cover our investments on a wider scope. However, we have to stay agile and close to our clients through a simple organization and deploy working methods which give as much flexibility as possible in each country where we are present.
What is your aim?
We want to be European market leaders by 2020 with revenues of over €1bn.
BPO seems to be a natural addition to outsourcing customer experience services. Could you provide a few examples and explain how a European stakeholder of your scale can become a mid-cap company or group partner?
The challenge which our clients face today is to ensure they can handle a growing volume of customer interactions, across multiple channels into the bargain! In Italy, for example, we work with a neo-bank which offers full banking services whereas it does not have any agencies. This bank, however, is the innovative banking sector leader in Italy thanks to
top-quality service and consulting services provided through a "family banker" model. This was possible because the neo-bank placed particular emphasis on its customer service which was fully outsourced to us: multi-channel acquisitions, opening and managing accounts, loan applications, transfers, investments, customer interactions and transaction compliance. All their front and back office services are handled by Comdata, some of which are handled via our technological platforms. Now we want to roll out this successful model in France, Europe and across the globe.
You worked for Cisco in Silicon Valley and also for Olivetti. In hindsight, what did you gain from this experience in terms of changing times and organization methods?
During my previous experience in similar working environments and especially at Cisco, I often acted as a mediator for decisions to outsource full processes. I saw how, for some cases, this enabled companies to get the best out of their ecosystems and conditions for success in this type of project. My aim is, therefore, to make Comdata a key player in the BPO CRM industry by applying the same concepts and methods to service activities where there is still much work to be done. I think that many companies who want to make the most out of adding new technologies to their processes will be making these decisions in the near future (e.g. Artificial Intelligence). Sometimes you have to go against the grain and be a step ahead of the game: I remember our competitors, Alcatel, Lucent and Nokia were outraged when we announced in Cisco that we were becoming a factory-free "fabless company".
They thought we were mad; that was at least 15 years ago. No one bats an eyelid these days that a high-end brand like Apple doesn't manufacture its own telephones.
How does Carlyle's funding change your daily operations?
The investment funds provide us with development levers and non-organic growth expertise (M&A).
What do you think of the French market?
The French market recently consolidated around several stakeholders which are now on a European or international level. I think that this is what is going to happen in each European country.
Maxime Didier, how are you finding getting on board such a project after having been your own boss for 20 years?
Maxime Didier: I chose to become an entrepreneur not to avoid having a boss but to choose my own projects and steer them how I wish: that's exactly the case with Comdata. Massimo has created an amazing group and he manages it with values to which I fully adhere. For me, his ability to unite different, complementary and driving talents is one of our strongest points. Here in Milan, we have already met German, Italian, Israeli, Spanish, Turkish, and now French, executives and managers! We are really proud to be part of this team and to bring our own expertise to the table.
What are your challenges for France over the coming years?
We will be steering a solid new growth driver with our full BPO group offers which we are starting to roll out in the French market. We have clients across the board who can confirm improved quality and efficiency through working with us. At the same time, we want to keep taking part in French market consolidation. Between now and 18 months' time, I think there will only be global or European stakeholders at the very least. We are not only planning to take part in the game: we aim to win!
Interview by Manuel Jacquinet – Photographs by Iorgis Matyassy
*Outsourcer: the term 'outsourcer' generally means a service provider who is contracted to outsource part of a company's activity: after-sales service, customer service, telemarketing, customer complaints or technical support.
BPO: the outsourcing of core business activities (or BPO – Business Process Outsourcing) means subcontracting a specific business activity (accounting, finance, purchasing, pay) to a service provider who is external to the company.
---