EY and call centres, customer experience. Teleperformance. So many approximations
Publié le 08 septembre 2023 à 12:01 par Magazine En-Contact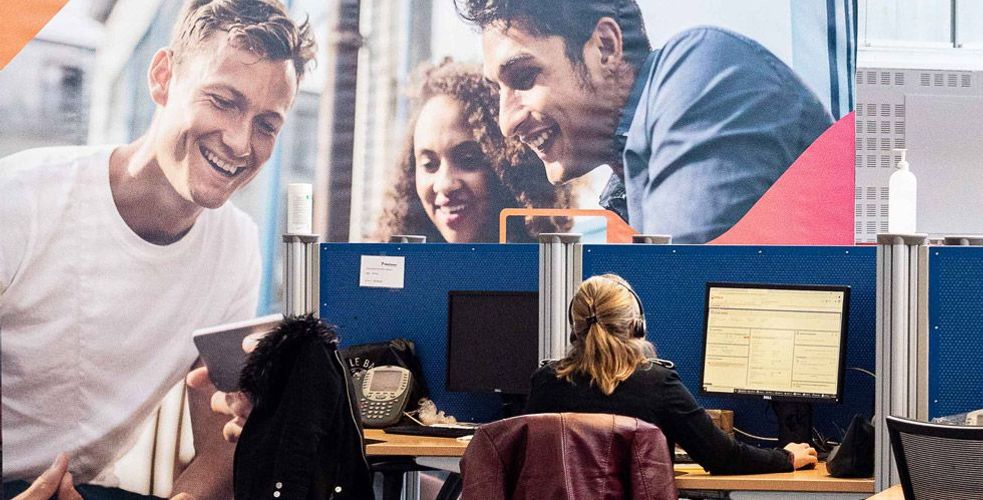 Does the call centre and BPO union, the SP2C, deserve better than EY and all the approximations and omissions in the firm's annual report: How innovation is transforming the customer experience?
Teleperformance, number 1 worldwide... is spelt Teleperformance.
Next Tuesday, 12 September, a hundred or so senior executives, all in charge of customer experience and BPO, from the world leaders in the field or French companies such as Fnac Darty, Carrefour, Doctolib, Teleperformance, Webhelp and Majorel, will be meeting near the Parc Monceau. They will be presenting to the press and their partners the latest figures from their annual study on contact centres, the telephone platforms that have become contact centres, and which provide the outsourced customer experience. I read or saw :
- that the world's number 1 company would be spelt Téléperformance and not Teleperformance. None of the 4 or 5 auditors and consultants who worked on the report must have noticed the error, which is repeated everywhere. A call centre agent, who is often paid 1,600 euros a month, and often has 3 or 5 years' higher education, has to respect the call script and the spelling in the emails he or she sends. They have to validate telephone sales after explicitly agreeing to the customer's yes, which has been recorded... What an asymmetry of treatment and rigour.
- that AI and bots are being deployed and are a lever for improving the customer experience. Wow, what a piece of news, and what a lie too: many major French players in the insurance, banking and e-commerce sectors whose regular inaccessibility of their customer service could be cured by the use of callbots have taken no steps whatsoever. And yet callbots are highly functional and effective at eliminating a well-known point of friction. Dydu, Zaion, Citizen Call with a partner, etc. have deployed them and demonstrated their performance.
- that the world's number 2 in the sector, Concentrix, which is going to digest or merge with Webhelp, is not mentioned once. Nor is Tessi and its subsidiary ADM Value, whose turnover would put it in a good position.
- that Wisecom, run by a woman with a strong presence in the Medef, is said to have a turnover of 12 million euros. , it's amazing how many new contracts are signed at the REF, the annual meeting of the Medef, where we saw that the director has a strong presence.

More than 100,000 euros per year for this study.
According to our sources, the study is costing the SP2C union a 6-figure sum... but there's a lot of colouring in and nice diagrams. EY is reported to have massively increased its rates for this year and future years, under a multi-year contract with the SP2C.
Laurent Vagneur, a partner at EY Consulting, is responsible for its design and writing. Fabernovel, recently acquired by EY, is contributing to the project.
EY has been producing it for a number of years, after Bearing Point took charge.
The SP2C has renewed its contract for three years, for the 2023, 2024 and 2025 editions.
Contacted by us, EY did not confirm this rate but stated that its commitment and work for the service providers' union go further than this barometer alone.
How innovation is transforming the customer experience.
That's the title of this year's barometer study, a good subject on the face of it. But :
- No figures are given, and no study has been launched to find out or estimate how many of the major principals have actually adopted technological tools such as callbots and voice analytics to improve once and done (resolving a request in a single step), gain a detailed understanding of the voice of the customer, and share this information via open CRM systems.
It is possible, for example, to do without Salesforce, an ultra-dominant tool. However, the associated integration costs, which have to be added to the rental of licences in SaaS mode, are considered very onerous by many SMEs and SMIs. As a result, the overall cost of providing the customer knowledge that is essential for personalisation (because commerce has become omnichannel) has risen.
- There are no figures or interviews on the employee experience and the initiatives being taken to try and resolve the two major problems facing HR and operations managers: the difficulty of getting call centre agents or telemarketers to return to the call centres. The difficulty of recruiting employees who have mastered the fundamentals of interpersonal skills and ... the desire to work.
We could go on like this to list what we feel is missing from the study, which nonetheless contains a table of the majority of service providers. Those who want to prospect for these targets will be eager to plunder it.

Majorel/ Teleperformance, Webhelp/ Concentrix, takeovers and mergers.
Major mergers and takeovers are underway, reshaping the global landscape and having an impact on the market and pricing policies. The acquisition of Majorel by Teleperformance, announced and operationally launched on 14 August.
The merger-digestion of Webhelp, the leader in the FSM market as mentioned in the study, with Concentrix, which temporarily made the group the world's number 1; before Teleperformance subsequently announced the takeover of the former Arvato (Majorel).
Although these are global moves, they will have an impact on the French-speaking market: Teleperformance is a CAC 40 company and Webhelp was created by two French entrepreneurs. Until now, the decision-making centres were in France.
No mention of these movements on the tectonic plates.
Is the SP2C a satisfied client of EY?
Why so many approximations, without any reaction from the sponsor of this work?
EY, like most research firms and media players that produce data and reports on customer experience, care, patient experience, etc., does not go out into the field to compare figures with reality. At least, I've never met an EY consultant on a floor, on a telesales platform, wearing a helmet on his head, trying to inform a customer, for example, about his undelivered parcel. Wismo, or where is my order, is one hell of a concrete customer experience issue.
We won't hold it against them, it's become a habit to talk about people and stir up old, unverified data. Tampering with data and conversations. Spilling the beans on social networks or in magazines without verifying much of anything. Teleperformance learned this the hard way when a Colombian minister criticised the working conditions of its moderators without checking anything. The result was a loss of value for the company. Read more here.
Or to publish books about a well-known singer, such as Jean-Jacques Goldman, without having met him (which is what Ivan Jablonka did with his latest book, entitled Goldman, and which the singer did not appreciate very much). And so projecting distorted representations of the world of business and work, false because incomplete.
Could the union and its members take exception to this?
When it was created, the SP2C was called the SMT, the Telephone Marketing Union. It was led by colourful women such as Denise Bengioar and Sophie de Menthon. They were succeeded by entrepreneurs: Laurent Uberti, Maxime Didier, and then undisputed figures such as Patrick Dubreil. "Today, it's the salaried managers of these same entrepreneurs who are the active members, who attend the meetings and often have to refer to Miami, Brussels, or the investment funds that own the major groups, before making decisions, even more so if they are disruptive," one of the leading figures in this profession lucidly told me. "And that changes everything", he adds.
An even more disturbing question then arises: despite all these approximations, is the SP2C client a happy client of EY, satisfied with this work?
If a barometer in which the name of the world's number 1 is misspelt more than 5 times, if we accept a copy whose packaging is well done but which does not provide any major answers to the question posed, and if we renew our supplier, even though he has massively increased his prices (according to our sources), it means that we are satisfied or that the alternatives do not exist.
Or that what this report is intended for is simple and does the job, as the saying goes.
"When we go to Ministries, when journalists are preparing articles, we can provide them with this report, produced by a major consultancy. It's about a sector that nobody in these circles knows much about," explains a former director of a BPO player.

My place in the traffic?
130 people are expected to attend next Tuesday's presentation of this study. Caroline Adam, the general delegate of the SP2C, has done a remarkable job since she was appointed. She has had to turn away people who wanted to register, as the maximum number of participants was set at 100.
I'll gladly give my place to one of the candidates on the waiting list: I don't want to take my place in the traffic, this traffic.
And I believe that the thousands, millions of people working in outsourced customer experience, innovating for real, on a daily basis, deserve better when we talk about them than 68 coloured pages reminiscent of Martine going to a call centre.
Manuel Jacquinet