Sitel buys Majorel and goes after Teleperformance
Publié le 21 juin 2022 à 14:00 par Magazine En-Contact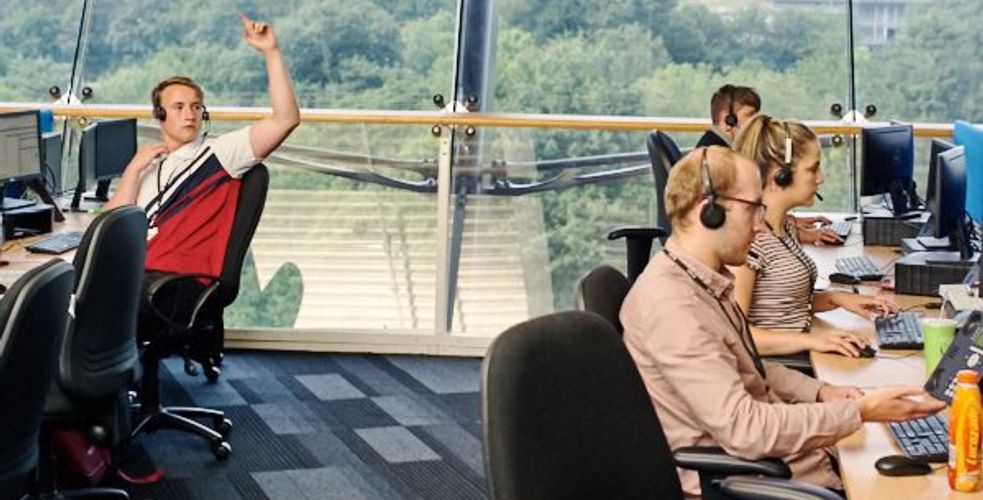 Amazon is probably the world leader when it comes to customer experience, but France is the birthplace of Louis-Ferdinand Céline, Gallimard, Amélie Poulain, Edith Piaf, Daniel Julien and Laurent Uberti. Without works of art and a front line (call center agents, developers of recommendations algorithms, speech analytics experts), there is no online sales. The battle of BPO consolidation, a peaceful one, is underway. French companies are in the lead.
After the acquisition of Sykes last year, Sitel, the number 3 in call centres and outsourced customer experience, is keeping up the good work and announced yesterday that it has reached an agreement to acquire the shares of the Amsterdam-listed Majorel Group, formerly known as Armato. Majorel's shareholders (Bertelsmann Luxembourg and Saham) will remain partners in the new entity with 17.3% each. With 44.9% (via Creadev), the Mulliez family will be the main shareholder in a new entity which, under its new and yet to be announced name, will have 240,000 employees in 55 countries and an expected turnover of 5.4 billion euros.
The world leader remains a French group, Teleperformance, still headed by Daniel Julien. It is likely that the global competition, following the various recent consolidations (Konecta recently merged with Comdata), will depend on the ability of these groups to seamlessly integrate the technologies that enable the automation of customer relations. "All these players have consulting units that select start-ups or audit new processes in BPO to improve customer journeys. It is no longer just a matter of having call centre agents available around the world, which was the essential feature of the last decade. It's useful and has allowed Majorel, for example, to recently take over Booking's contact centres or to offer near-shore customer service solutions such as Back Market's," explains Manuel Jacquinet, editor of En-Contact magazine, "but it won't be nearly enough tomorrow, when major brands and institutions will ideally want a one-stop service to guarantee and streamline the journeys of customers, patients and travellers. Successfully handling millions of calls during the pandemic or the recent Kinder crisis, as Sitel did with its Zaion callbots, or using speech-to-text to understand and analyse in real time what is being said in conversations, is now what makes you special, efficient and competitive. Conversational analysis is probably one of the new frontiers". And in this field, engineers or customer experience experts are often French: Teleperformance's entry into the CAC 40 was a reminder of this.
Quality monitoring, as in the solution developed by Callity, another French company, can be a game changer. Marketshot, a subsidiary of the La Poste group, has successfully integrated the tools of the company created by Nicolas Panel and Yann Bermond and is able to monitor the conformity of commercial language in real time. More than fifty percent of the world's top 8 groups were created by French entrepreneurs (if we add Webhelp, Konecta-Comdata to those mentioned above).
What you need to know:
More than 50% of the world's top 8 outsourced customer experience companies were founded by French entrepreneurs (plus Webhelp and Konecta-Comdata).
Cold calling is increasingly regulated at international level and has long since ceased to represent the bulk of contact centre activity. Globally, inbound contacts account for the majority of interactions - more than 60% since 2002. Non-voice channels, such as email, SMS or WhatsApp notifications, represent a growing proportion of the volume handled.
The telecommunications operator Manifone, created in Vannes by Lounis Goudjil and specialised in optimising the accessibility of prospects, operates 80% of the lines of the top 10 European operators. It is now possible to contact prospects who have only previously accepted offers, to detect answering machines efficiently, and even to reach interested prospects exclusively. The business of qualified leads is flourishing, with hotshots such as Tagada Media, Marketshot, Hipto, etc.
Does the size and global presence of service providers guarantee a better, more efficient service? This is a question worth asking Rachel Keke, a former cleaner at STN (an Accor subcontractor) who has just been elected to parliament. The story of finding the right balance between the profitability of a subcontractor and the experience of its employees is as old as the books of Marx.
The first forum dedicated to customer experience was launched in France in 2013. This September, the 10th edition will take place. We will talk about customer experience in retirement homes, optimised KYC, WISMO (Where Is My Order?), ticketing in stadiums and venues. Gérald Darmanin has been invited to the 10th edition of the ECTFF for a masterclass that is sure to deliver!
Photo de une : Sitel Plymouth, crédit © Edouard Jacquinet