CUSTOMER EXPERIENCE, PATIENT JOURNEYS, LOOKING FOR THE MIDAS TOUCH
Publié le 25 juillet 2022 à 09:38 par Magazine En-Contact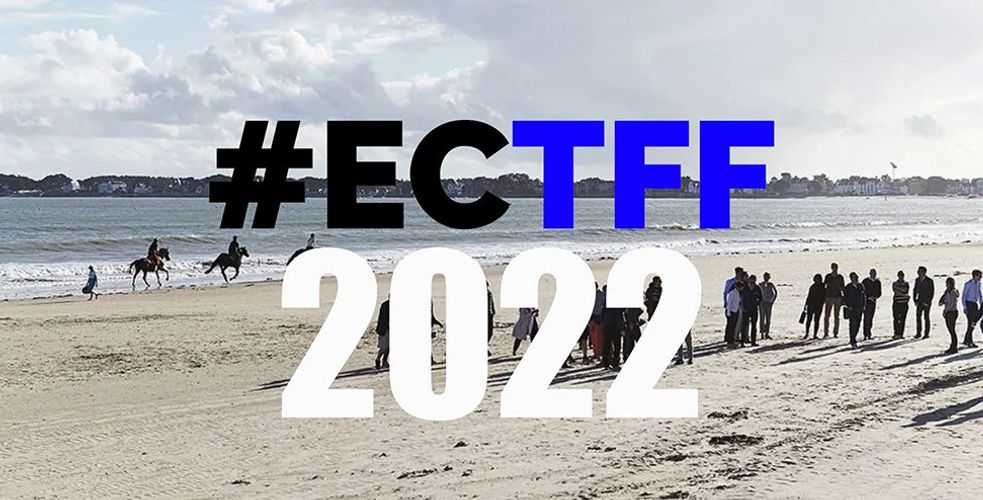 Meet the people who are reshaping customer care in France!
Customer care will be the topic of 3 master classes at the 10th edition of the first and only forum dedicated to customer experience in France. Amazon, which has set up and embodied the very concept of customer experience, has just spent $3.9 billion on One Medical to "reinvent the patient experience" in the United States. In France, Hoppen, Ramsay Santé, Rofim, Luminess, or Zaion are plowing the same fields and making it always smoother. Digitization of patient journeys, preregistration of a hospital's 600 000 patients (Luminess), callbot for sending health insurance cards (Zaion), formalization and monitoring of customer care (Ramsay Santé), telemedicine platform (Rofim), customer service and ordering for pharmacies (Comdata), things are quickly changing for the better. Created by Manuel Jacquinet ECTFF -le Forum- takes place every year, at the end of September, at the hôtel Barrière L'Hermitage in La Baule.
What are we talking about?
An ordered parcel which doesn't arrive and for which you try to contact customer service several times, an ETA (Estimated Time Arrival) that is off on the cab or VTC company's part, a smile that is lacking on a shop assistant's face, and the whole promise of enchantment collapses. But fortunately, things can work out well, thanks to a good combination of tools, smooth customer journeys via efficient touch points. So many crucial and vital subjects in the age of omnichannel and phygital.
Not a single industry is not affected. Arranging a funeral, a cremation can be tricky, and the professionals of the sector are keen to evaluate the experience of grieving families. Movie theater operators are trying to come up with ways for people to come again to their theaters: if the proposed experience does not go the extra mile to compete with Netflix, this is certain death. Perks such as thematic evenings with the invitation of a filmmaker, an actor, a screenwriter, and a nice room to drink cocktails after the screening might make a difference. It seems to work at l'Arlequin in Paris.
Hoppen is buying up players one after the other, in the e-health sector or the ones that allow you to rent a TV in a hospital room, such as Aklia. The customer service of the latter does not seem efficient just yet. Rofim is bit by bit installing its medical platform in the university hospitals in France, while psychiatrists have converted to teleconsultations. They, like other health practitioners, are discovering the concepts of customer pathways, smooth and secure payment, be it online or vocal (thanks to Voxpay!), and the need to personalize the response. Fortunately, the patients are choosing them more and more because of customer reviews.
Meet the 10 true care specialists in France, the smooth operators of hospitality
"For this 10th edition, we have invited to La Baule the 10 personalities and CDOs or entrepreneurs reshaping customer experience and customer journeys in France," said the founder of ECTFF. "And we will have no less a great time than last year, with memorable artistic and cultural sights on site, I hope. When you're waiting on the phone to make an appointment or in a spa before being treated, music is already part of the experience and might alleviate the irritation of waiting. In some supermarkets, the proposed hours of silence associated with dimmed lighting allow for shopping to be more serene. The je-ne-sais-quoi and the almost nothing is not always a SaaS software or some expensive technology, even if it can help (Contentsquare is worth 5.6 billion, thanks to a platform that personalizes the digital experience, and has recently raised 600 million to continue its development and reach profitability)."
Registering to the French Forum in La Baule costs only 2100 euros, including train tickets. You can meet the French pros of customer experience. You can meet people in real life, in a beautiful hotel. 92% of participants and partners return. Sometimes all it takes is a phone call to change your business model, find a new client, and regain confidence. Perhaps you should call the 01 75 77 24 00 and make a reservation.
* "We think health care is high on the list of experiences that need reinvention." Neil Lindsay (VP Amazon), after the acquisition of One Medical.
« MY GOAL WAS TO CREATE THE JUILLIARD SCHOOL OF THE CUSTOMER AND EMPLOYEE EXPERIENCE » Manuel Jacquinet
Découvrez ici les extraits du programme 2022 de la 10ème édition.
Pour vous inscrire, c'est ici.
---