Aircall… does it work in call centres?
Publié le 22 mai 2019 à 10:04 par Magazine En-Contact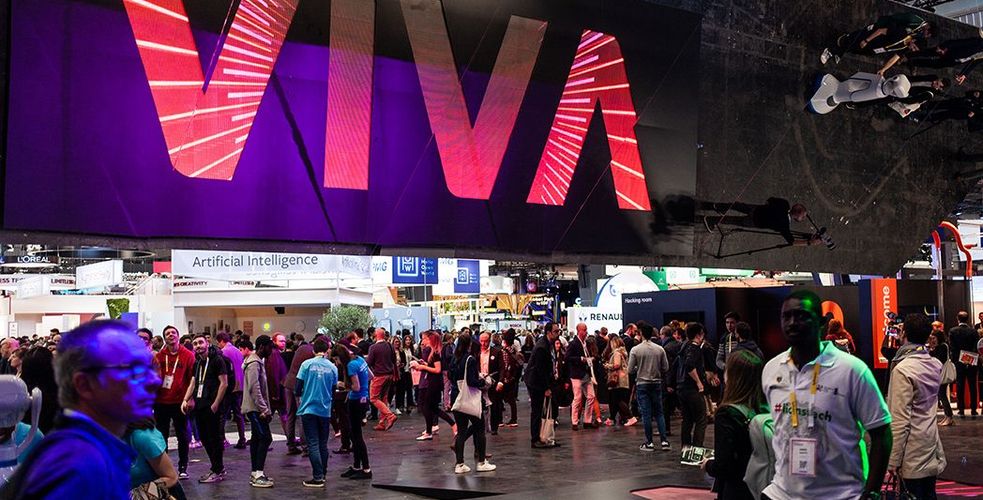 Fact-checking in the aisles of VivaTech.
Almost three years after our first brief article about the all-in-one telephone solution whose founding executives hope will be on the stock market *, the editorial team of En-Contact wanted to update their information and their point of view on the company that announced, on its website and in the press, that it had more than 5000 clients.
Jonathan Anguelov, whose path we crossed in the aisles of VivaTech told us "Now Manuel, we have many customers that are happy with our solution available on the cloud"
Franck Latrasse, deputy director of operations and customer service for Domiserve (subsidiary of the La Poste group) and issuer of Cesu checks, does not seem quite so convinced:
"We consulted Aircall and other publishers during the re-development of our contact centre and asked them to open a dialogue between us and active customers. Of the 3 companies contacted, they were the only ones not to provide us with a reachable contact. On the side of acquired customers, we are hardly satisfied, due to the poor customer support and higher license rental prices."
Emmanuel Aires, founder of Invent App, shares his disappointment in a Google review, published a month ago "I strongly advise against Aircall for several reasons. Prices 9 times higher in three years (…) call quality is mediocre, one in two calls cut out (…) the tariffs for outgoing calls are not public (…) Support non-existent, I had to call 5 times to get a Customer Success Manager "
Valentin Sviridov does not seem sold on the service either "Recurring problems with communication quality (…) Support is inefficient and often unavailable."
For a company that markets a telephone and customer service solution, how serious is it that the quality of communication and support are so poor?
We are waiting for the answers from Olivier Pailhes and Jonathan Anguelov, questioned by us for over a year on these same topics.
What we know (a bit of Fact-checking)
Aircall raised more than 25 million euros last year. After other fundraisers.
Jonathan Anguelov coaches other entrepreneurs in the Galion Project. (We hope that he doesn't hold the Customer Success or effective Omni channel chair, but rather the Story-Telling chair, a subject in which his legitimacy is not questionable). It is a matter that has become essential today.
His business partner Olivier Pailhes once said: "I can already hear the Nasdaq bell ringing when we go public. We want to become a multi-billion-dollar company." Given that the estimated turnover of the company must exceed – according to our calculations – 3.6 million euros (5,000 customers with four licenses per company charged a minimum €15 per month). The introduction to the stock market will take place…maybe a little later than 2019. It is perhaps unfortunate for the partners of EFounders studio that qualify the company (in which they are associated since its creation), but sometimes things are not going as planned.
A few streets from Aircall's headquarters, two other entrepreneurs recently met, Bertrand Sylvestre Boncheval and Jean Rémi Kouchakji, co-founders of PayinTech. They demonstrate a more modest art of speaking and a more intense focus on their product and its evolutions. On Google, opinions on the company are unanimous: "top notch cashless service" "top quality customer experience, in addition to facilitating transactions" "responsive customer service." Fintech in the French landscape, the company – a start-up – will also grace the beaches of La Baule with Veolia (see our article on this subject)
Ditto for Gaston, their pump attendants who goes to your home to refuel your car or Le Ciseau, an application that finds you a hairdresser at a reasonable price and creates traffic in salons.
So there are some entrepreneurs and publishers in the French market who reassure us that the money raised is to design solutions and services that work for the benefit of their clients. Customer reviews on Google, without constituting Alpha and Omega, contribute like professional journals to a form of communication hygiene. At VivaTech, we meet a lot of entrepreneurs in the aisles.
By the fact-checking service of En-Contact
Cover picture : VivaTech 2019 – © Emil Hernon
---
---