The Eiffel Tower – the slopes that make the wait more pleasant
Publié le 23 avril 2019 à 12:30 par Magazine En-Contact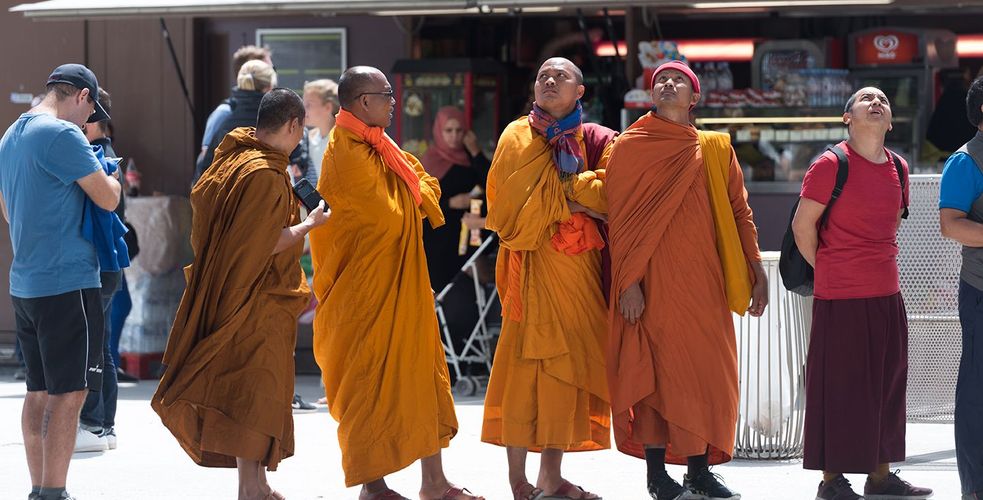 An Indian queue of dozens, hundreds and sometimes even thousands of people who get tangled up at the foot of the iron lady … in the cold, the rain, the snow … for hours. The reception of the Eiffel Tower is unworthy of its status. Important changes are happening – and the issues are not only technical.
The line that leads to the elevators of the Eiffel Tower will no longer be a way of the cross, according to the city of Paris, which for 2017 launched a major project to renovate the reception of the monument. "We must make this beautiful landmark a monument of the 21st century," says Jean-François Martins, the deputy mayor of tourism for Paris City Hall. It is indeed time. Indeed, the Paris City Hall, owner of 55% of the SETE (Société Exploitation de la Tour Eiffel), wants to seize the opportunity of the renewal of the delegation of public service for the end of 2016 to encourage new initiatives, even upset SETE shareholding so to become the sole owner and change its status … as well as fine tuning procedures.
The ultimate goal is to create a real welcome, with information desks, ticket booths, shops, restaurants …
But solutions for the waiting times of the 7 million annual visitors to the monument are hard to find, either a covered access hall is created on the ground floor, and this adds an eyesore to the monument, or it is built in the basement, as in the Louvre, and it is the physical structure of the tower itself that is weakened.
A seemingly simple solution could significantly reduce the wait at the counter: promote online ticketing, which now accounts for only 20% of entries. But if this figure is so low … it is because it results from an agreement with staff, limiting online sales to this percentage to protect employment…
Another possibility envisaged is to offer visitors slots in predetermined time slots, which would make the waiting time more fluid.
By Manuel Jacquinet
Contre toute attente, by Manuel Jacquinet and Frédéric Durand, Malpaso editions.
Read more about Contre toute attente, here.
I want it!