Meero lays off employees: who's gonna take pictures at your wedding?
Publié le 13 mai 2022 à 08:11 par Magazine En-Contact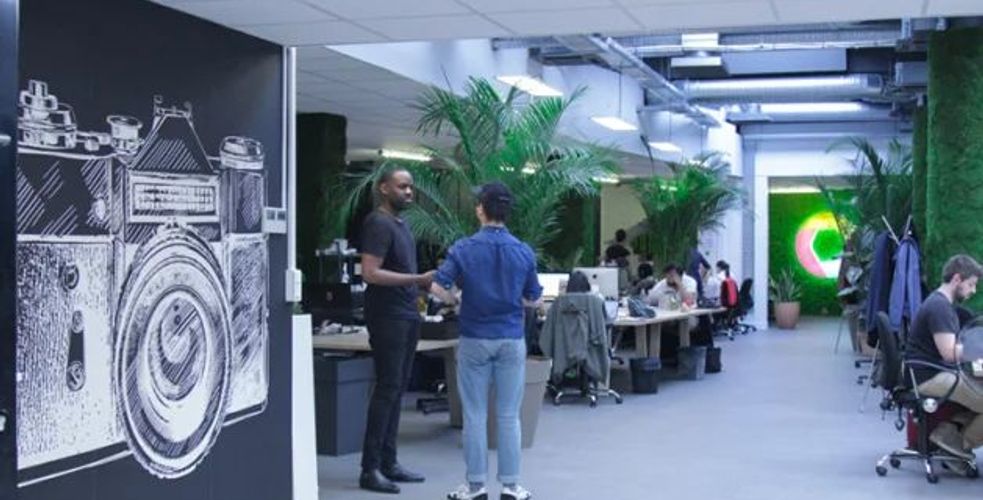 Meero came up with a platform to uberize the real estate or wedding photo business. Things don't look so well today. Fact from fiction.
Eight years after its creation, the company created by Thomas Rebaud, set upon helping photographers "to make ends meet", is said to have fired a large part of its workforce in France according to Challenges. This announcement somewhat fouls the sweet smell of success lingering on the startup which managed to raise funds as if by magic, and which above all, according to its detractors, contributed to further impoverishing the market of independent photographers. Meero's managers were not pleased and launched a counter-offensive on LinkedIn against Esther Attias, who penned the article and whom they portrayed as a dishonest journalist. So we tried to reach Meero, by way of omnichannel, by phone and by chat, to confirm the reality of the number of jobs that the company potentially cut. At six o'clock in the morning, the chat ceases to work as soon as you want to ask a precise question and only proposes to take your email to send you a commercial proposal. At 12:33 pm, the Meero switchboard (01 76 44 09 20) does not answer, even after a four minutes-long wait. As for the third person reached on his mobile, Elie de Moustier, Global Delivery VP of Meero, he does exist but does not work at Meero anymore. One day, we shall write an article about the number of antiquated information available on LinkedIn and all those executives who do not update their profile. On purpose? Gaétan Rougevin-Baville, Chief Operating Officer of the company which "matches professional photographers with top notch clients to produce beautiful images in a snap", explains by email that the company has already communicated enough on the subject and that he prefers to "talk about the future".
Assuming that there are many employees or interns left, they obviously don't work in customer service, or customer success as startups are prone to say.
The customer reviews posted on GoogleMyBusiness are, for the last of them, quite catastrophic on the whole: "deplorable customer service, incomprehensible written feedback", "standardized photos". Wiliam Azoulay is downright unhappy: "to be avoided completely; when there is a problem, wait for the bot to answer". Arnaud Lasnier, photographer in Orleans: "Meero pays its photographers peanuts, it's just shameful."
To sum it up: Meero trimmed down from 700 people worldwide to 400 people in 2021 but is said to hugely hire in 2022. Managers over there appear swifter to speak on BFM or in podcasts rather than take responsibilities for what is not a rare occurrence in a company's life, i.e. downsizing (adaptation of the workforce). Esther, who did her job, was to be believed. And with Meero, as with a whole generation of startups proficient with communication, we should remember Vladimir Jankélévitch's advice: don't listen to what they say, watch what they do (which is inspired in turn by remarks by Bergson).
Where to buy photos and at what price? Some tips.
Getty Images, among other image banks
1700 euros for 750 pictures/contents is what the Getty Images subscription formula gets a press agency or a magazine for its iStock catalog, which makes one photo around 2.30 euros. To benefit from this rate, a yearly commitment is necessary and don't expect exclusive or hitherto unseen photos.
Paris Match, Nice Matin, local newspapers and magazines, which have real photographic archives
A photo already taken, featuring personalities like the one in the header (Jacques-Antoine Granjon, Xavier Niel and Marc Simoncini)? It can be bought for a specific publication and depending on the distribution of said publication from 80 to 2000 euros, or even much more. That one was taken by Eric Hadj, exclusively for Paris Match. The transfer of copyrights is never definitive and is valid for a precise use, diffusion and duration. This is what got Meero's model a lot of flak, which asks its photographers to relinquish their copyrights. Why the legality of what it imposes on its providers didn't raise any calls for regulations from the get-go? How can a company that deliberately shuns the law raise so much money from experienced businessmen?
An independent press photographer
Depending on his reputation, his professionalism and his proclivity to offer an attractive price, he will propose a custom-made photo of a company executive or director in a range of 250 to 800 euros, or even more – if it is complicated to do or rare. An estimate is provided once the photographer has identified the context and the means he will have to deploy. Some of the most famous photographers (Jérôme Bonnet, Patrick Swirc, Steve McCurry, Roberto Frankenberg) are under contract with agencies such as modds, VU', Magnum, Iconoclast etc., all of them specialized. There are 25,000 photographers in France, among them a little more than 6,000 contribute to Agessa (the social security fund for authors). The reading for example of Voyeur by Pascal Rostain, a famous and colorful paparazzi, speak volumes about the hazards of the profession and what makes pricey low-quality pictures taken on the spot. The stakeout to shoot the pope is one of the many great moments of the story.
Photo de une : Meero © DR