Engagement and content moderation: what Comdata achieves, for its client named Coca-Cola, from London
Publié le 13 février 2020 par Magazine En-Contact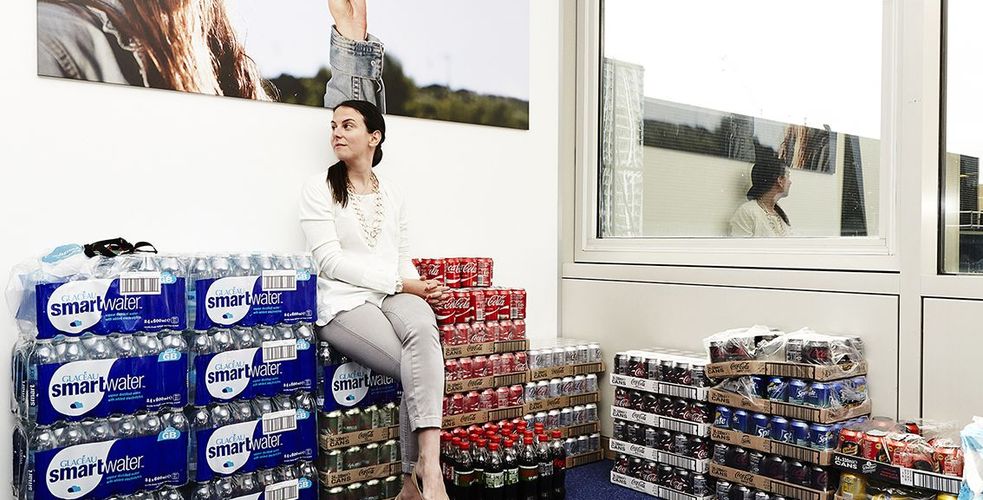 Good morning England! Just when the British have expressed their desire to leave Europe, one "has to" go to London, to meet some inhabitants who are doing astonishing things there. In music or digital markets, the melting-pot of big cities leads to unique realizations, when talent and ambitions are reunited.
Very special agents
In June 2016. At the exit of Canary Wharf's Metro station, in London, the crowd of white collars workers gather and cheer to nearby towers, each one with a prestigious logo of a worldwide finance company: JP Morgan, Merrill Lynch, Deutsche Bank… A Starbucks cup in the hand, red English men, Pakistani whose accent show some years of studies in Oxford or Exeter, barely look at Accenture's stand in front of the Metro exit, here consultants are trying to convince them to join the "firm".
Ce diaporama nécessite JavaScript.
A few minutes later, it is not in a bank of affairs where we enter but in one of the Pan European hubs of CCA (now Comdata). CCA like CCA international but most of all CCA like The Coca-Cola Company and Associates. Sitting at big tables, a small team of thirties is actively watching a match of the Euro cup on TV, fingers on the keyboards of their laptops. Is it already time for a break? At 9.50 am? You are not there : it is in the middle of a surrealist working environment which mixes foosball, beer packs and full fridges that the team is in charge, for almost two years, here, of animating digital communities for one of the most cutting edge digital marketing company in the world: The Coca-Cola company. The Consumer International Center (CIC), piloted by Comdata is a sort of a special unit where highly specialised agents are in charge of engaging the conversation with European consumers who are talking about the brand on social media. One of those special agents is French: Jacques de Guigné. "Here we do not have any sales or a conversion objective, our mission is simply to represent the clients' brand to respond to every people who interact with the brands on social media: Facebook, Twitter, Instagram… We answer; we engage the conversation in compliance with the language codes and rules fixed with our client". Graduated from EDHEC, the "Knowledge & Insights Manager" developed his know-how in marketing and communication fields by working in communication agencies, crisis management, and strategic planning of big agencies. Besides, he speaks several languages, as well as the 50 polyglot around him: service has indeed a Pan-European vocation. Unique of its kind, this special unit makes all visitors of big companies or start-ups green with envy. Equipped with brand new social media monitoring, gathering real communication specialists, the CIC has demonstrated to its client its efficiency. He testifies a market evolution on three aspects:
Some big companies now understand that engaging with customers implies to start the conversation with them on all medias, even outside of a selling context. Consequently, they choose to entrust specialists to manage and nurture those digital communities, which are no more based in their company, despite the challenge of speaking out. Those specialists are not inevitably digital agencies, which have long claimed that it was their role and would be happy to keep growing market for them.
The future of call centers: BPO, moderation.
"When we answered to this tender, we were competing with communication agencies and digital agencies; we were the only one representative coming from the world of client relationship providers. Moreover, the consultancy was led by one of the most demanding brand of the world, in terms of marketing and communication. We fought to prove the relevance of our offer and our capacity to ensure the service. Today, The Coca-Cola Company is happy", claims Glenn Smith.
Pioneer on this kind of mission, Comdata demonstrates in London that with the CIC, the future of call centers is maybe on the playground of digital intermediation: people need to speak, to listen to each other, and for 3 years it is precisely Jacques and its colleagues' job. After years of conferences about disruption, digital, big brands and small but innovative high growth companies know now that it is necessary to act, and not only with historical players as communication agencies. After this first hold-up ("The Coca-Cola company & Associates" operation), Comdata does not intend to stop here, but wants to convince other big players. This would be… The big short!
The Juilliard School of call centers? It is in London!
We do not always know it, but the biggest musicians, actors, dancers, also have their "Ecole Normale Supérieure" or their Harvard, it is called Juilliard School and it welcomes in New York, after a very hard selection, the most talented dancers, actors… Jessica Chastain, Robin Williams, Oscar Isaac, Miles Davis, Nina Simone or Pina Bausch… came here, only to suggest the level.
Well, I dare to tell you, "talents" and ambitions we met on CCA International's floor have nothing to envy to their counterparts from cinema or music fields. Spend five minutes with the British-Greek Kelly Desinioti- Iakovidis and you will be convinced that will, oratory skills, beautiful vocal range and sense of repartee can coexist in a small cute woman with ballerinas… Kelly would be an extraordinary ballet manager, besides she leads the CIC (see picture on the previous page). Some desks further, you can see Sahr Mebbie or Ola Masha (see pictures) with their sight, their punching speed, their ability to write a complicated email highly nuanced, with a posture which suggests the one of a screenwriter or a dancer… Bingo! They really are: after five minutes of conversation, one of them confesses us that he is a screenwriter, a producer, and still a student (London International Film School) whereas others are posing for our photographer.
As well as all other big European cities, London welcomes this kind of profile but it is most the activity of contact centers and their demanding work which encourage concentration of voice, text, staging's artists. Comdata's call center, in London, is a new and eloquent illustration of this energy.
Ce diaporama nécessite JavaScript.
"Whether you tweet from Paris or India, you have the same demand: you want someone to listen to you"
Glenn Smith, former International Operations Director of CCA International (Comdata). The UK Operations are now managed by Dan West.
En-Contact: What you do for The Coca-Cola Company is quite unique and all visitors of CIC London recognize it. What is your goal now?
Glenn Smith: Our goal is to work with strong worldwide and European brands, which are recognized in all Europe, and which do not want to open infrastructures in all countries where they lead business and marketing operations.
Is there a difference in terms of maturity of national market linked to the use of social networks? The adoption and use of social networks is now a worldwide phenomenon, even if some countries prefer Twitter, some other Facebook etc… Big variations are more linked to the way brands consider those social networks, preferably as strategic assets. Some brands are well advanced; some others are not at all. Several brands do not even have a strategy concerning a way to reach influencers, to engage, to find opponents. Whether you tweet from Paris or from India, you have the same demand: you want someone to listen to you.
*CIC: Consumer International Center for The Coca-Cola Company.
In our 114 Issue, En-Contact dedicates a full report on content moderation and BPO specialists, such as: Concentrix, Netino by Webhelp, Besedo etc, Modsquad, Open Access BPO, etc. We met them and their teams, from Malta to Manilla.