Engagement and content moderation: what Comdata achieves, for its client named Coca-Cola, from London
Publié le 13 février 2020 à 11:48 par Magazine En-Contact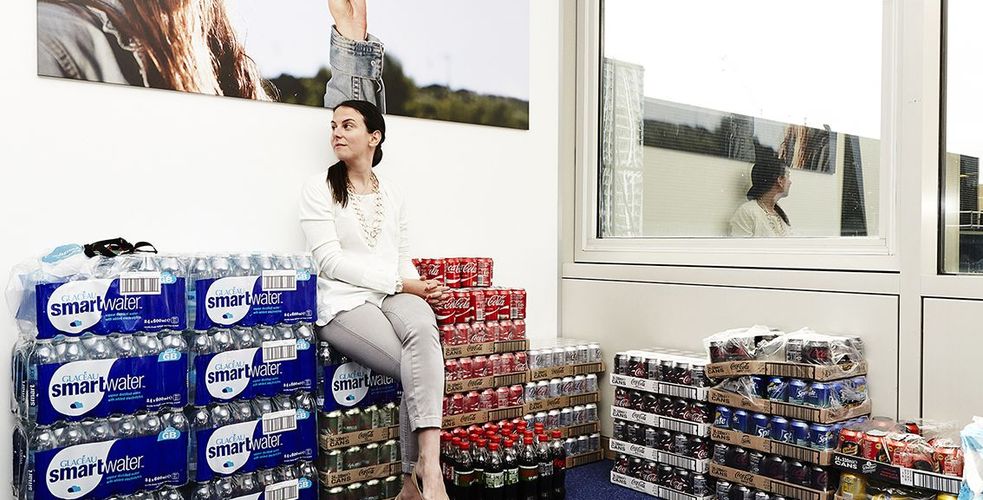 Good morning England! Just when the British have expressed their desire to leave Europe, one "has to" go to London, to meet some locals who are doing astonishing things there. In music or digital markets, when talent and ambitions are combined together. the melting pot of big cities leads to unique achievements.
Very special agents
June 2016. At the exit of the Canary Wharf Metro station of the London Underground, the crowd of white collars workers rushes towards the surrounding towers, each displaying a prestigious logo of the world of finance: JP Morgan, Merrill Lynch, Deutsche Bank… Starbucks cup in hand, red-headed Englishmen, Pakistanis whose accent evidences a stint in Oxford or Exeter, barely look at the Accenture stand in front of the subway exit, where consultants try to convince them to join the firm.
A few minutes later, it is not in an investment bank that we enter but in one of the European hubs of CCA (now Comdata). CCA as in CCA international but also CCA as in Coca-Cola and Associates. Sitting at large tables, a small team of thirty-something is actively watching a game of the European Championship on TV, their fingers on the keyboard of their laptops. Is it half-time already? At 9.50 am? You're far off the mark: it's in the middle of this surreal working environment mixing babyfoots, beer packs and full fridges that a whole team has been in charge of animating the internet communities of one of the most cutting-edge digital marketing company in the world: The Coca-Cola. The Consumer International Center (CIC), operated by Comdata is a sort of special unit where highly specialized agents are busy with engaging the conversation with European consumers talking about the brand on social media. One of those special agents is French, Jacques de Guigné. "Here we do not have any sales or conversion objective, our mission is simply to represent the clients' brand and to respond to everyone who interacts with the brands on social media: Facebook, Twitter, Instagram… We answer; we engage the conversation in compliance with the standards and rules set by our client". A graduate of EDHEC, the "Knowledge & Insights Manager" developed his know-how in marketing and communication fields by working in communication, or crisis management agencies, as well as in the strategic planning division of big agencies. Besides, like the 50 polyglots surrounding him, he speaks several languages, : the department has indeed a Pan-European vocation. This one-of-a-kind special unit has all visitors from big companies or start-ups turning green with envy. Equipped with brand new social media monitoring, the reunion of those true communication specialists among the CIC has shown proof to its clients of its efficiency. It bears witness of a triple shift:
Some big companies now understand that engaging with customers implies initiating the conversation with them on all medias, even outside the sales context. They now choose to entrust specialists the management of their digital communities to specialists, who are no longer located within their company's division, despite the stakes in giving the floor. Those specialists are not necessarily digital agencies, which have long proclaimed that it was their job and would like to keep it as their own.
The future of call centers: BPO, moderation
"When we answered this call for tender, we were competing with communication agencies and digital agencies; we were the only one representative coming from the world of customer relationship providers. Moreover, the consultation was led by one of the most demanding brand of the world, in terms of marketing and communication. We fought hard to prove the relevance of our offer and our ability to deliver the goods. Today, The Coca-Cola Company is happy", says Glenn Smith.
The Juilliard School of call centers is in London
We do not always know it, but the greatest musicians, actors, dancers, also have their "Ecole Normale Supérieure" or their Harvard, it is called Juilliard School which schools in New York the most talented dancers, actors after a very hard selection,… Jessica Chastain, Robin Williams, Oscar Isaac, Miles Davis, Nina Simone or Pina Bausch have all passed through just to give you an idea.
Well, I dare to say that the "talents" and ambitions we came across on the CCA International floor are on a par with their equivalents in the world of cinema or music. Just spend five minutes in the company of British-Greek Kelly Desinioti- Iakovidis and you will witness an impressive combination of oratory skills, beautiful vocal range and sense of repartee in a slight woman with a pair of ballet shoes… Kelly would make an extraordinary ballet conductor, in fact she conducts the CIC. Some desks away, you can see Sahr Mebbie or Ola Masha: their sight, their typing speed, their ability to write a complicated, highly nuanced email, their expression, their posture make them look like screenwriters, dancers … Bingo! That's what they are: after five minutes of conversation, one of them confesses that he is a screenwriter, a producer, and a student still (London International Film School) while other pose for our photographer.
Like all big European cities, London attracts such types but the activity of contact centers and the professional requirements especially favors such a gathering of talents . The Comdata International call center in London is ample proof of that.
"Whether you tweet from Paris or India, you have the same expectations: you want someone to listen to you"
Glenn Smith, former CCA International Director of Operations International (Comdata). UK Operations are now headed by Dan West.
En-Contact: What you do for The Coca-Cola Company is quite unique and everyone who visits the CIC in London feels it. What is your goal now?
Glenn Smith: Our goal is to work with strong brands, global or known all over Europe and that do not want to open facilities in every country in which they have sales or marketing operations.
Is there a difference in terms of maturity of national market related to the use of social networks? The appropriation and use of social media is now a global phenomenon, even if some countries prefer Twitter, others Facebook etc… Big variations are more about how brands manage social media as a strategic asset. Some brands are ahead; others are not at all. Some don't even have a strategy on how to reach influencers, to engage, to find antagonists Whether you tweet from Paris or from India, you have the same expectations: you want someone to listen to you.
*CIC: Consumer International Center for The Coca-Cola Company.
In our 114 Issue, En-Contact dedicates a full report on content moderation and BPO specialists, such as Concentrix, Netino by Webhelp, Besedo, Modsquad, Open Access BPO, etc. We met them and their teams, from Malta to Manilla.