Customer Experience: Customers no longer believe in Santa Claus
Publié le 06 mars 2019 à 14:17 par Magazine En-Contact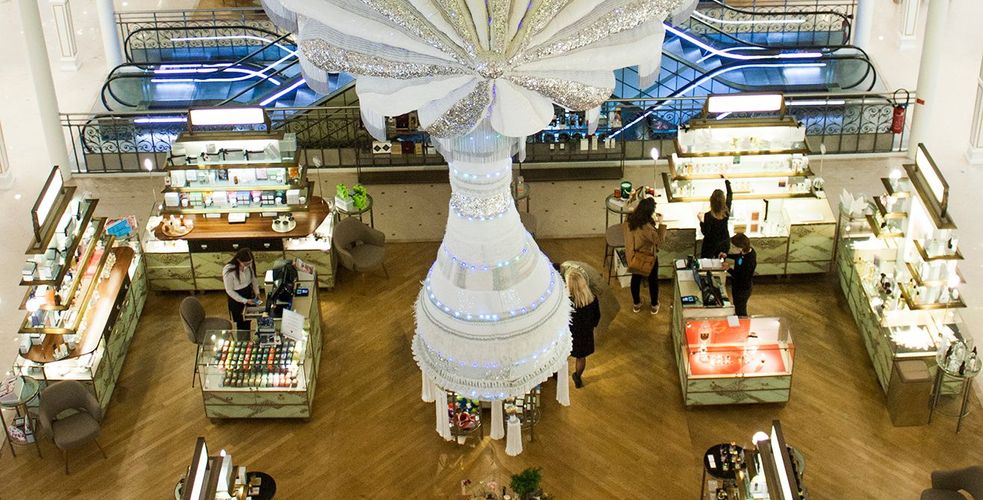 More or less twenty billion, that is the difference when you take good care (or don't) of your customers, as recently demonstrated by the loss of value on the Stock Exchange of Altice or the positive differential of the fortune of Jeff Bezos, the founder of Amazon. While one neglects the subscribers he believes are 'locked in', the other is obsessed with customer journeys, fluidity and fast delivery. Customer Experience: Procrastination is no longer imaginable. En–Contact and l'Opinion have gone to investigate those who do, test, refine and create customer preferences. I say investigate because fact-checking is imperative due to the numerous promises and the much fewer outcomes. We went to different train stations & stores, participated in parties and rented vehicles. We went to Bon Marché to start our Christmas shopping. For a long time, it has been a unique experience there. We met with Patrice Wagner, its president.
Manuel Jacquinet: Do you have projects that take priority in relation to customer experience at the Bon Marché or Grande Epicerie?
Patrice Wagner: No (he smiles) it's our job to take care of this on a day to day basis. Many distributors talk about cannibalizing the stores because of the digital age, I think it's just an excuse. If we do not offer a nice welcome to our customers or if we do not want them to come to us on multiple occasions, even without the intent to purchase something, then our store has no reason to be. That's why we organize yearly exhibitions and events with great artists, it works very well.
Distributors often mention a decrease in the number of stores…
For the 5th consecutive year we are experiencing a double digit growth in our instore traffic with both local and international customers.
You mentioned the welcome. How do you treat and motivate your teams? Having been a shop salesman yourself who has climbed the ladder, does this help you?
There is in France and in Europe a big difference with the United States regarding this point, there if you badly manage this stage, there is no second chance. With us -and it's a good thing- it is not the case: we cannot stipulate and impose things. It is necessary to work closely with the people who are in constant contact with the customer. They are the ones who know what to do and how to progress because they are in contact with the customer. Measuring and implanting what captivates customers and makes them come and go is fundamental. We collaborate with a Mystery shopping company to analyse and compare ourselves.
The Grand Epicerie recently opened in Passy. You didn't overwhelm your customers from Bon Marché or Franck et Fils (which was replaced by the Grande Epicerie) with invitations or emails, was this a conscious choice?
Yes, for two reasons. Firstly, we still had things to tweak and fix, such as the façade overlooking the street behind the shop and we must be committed to these things. Moreover, it's in our nature to be discreet: let's be professional, let's keep our promise and then we can speak. We need to be really attentive to the customer & to the traveller, to listen to them and to speak to them, even if they are being critical, those reports make it possible to improve. One of the 'big Bosses'- Patrick Drahi – recently said: "We do not take care of our customers well enough" this declaration is a strong marker. Sooner or later, the real customer, who is not the stock market, manifests and expresses themselves. The poet Pierre Reverdy wrote: "There is no love, there is only evidence of love". Do you read poetry at Polytechnique? In any case, it's never too late.
Interview by Manuel Jacquinet, editor in chief of En-Contact.
Taken from the customer experience supplement in l'Opinion, 8th December 2017
Cover picture: Le Bon Marché – © Emil Hernon
---