CcaaS: Talkdesk France sales team angered by article
Publié le 30 mars 2023 à 09:36 par Magazine En-Contact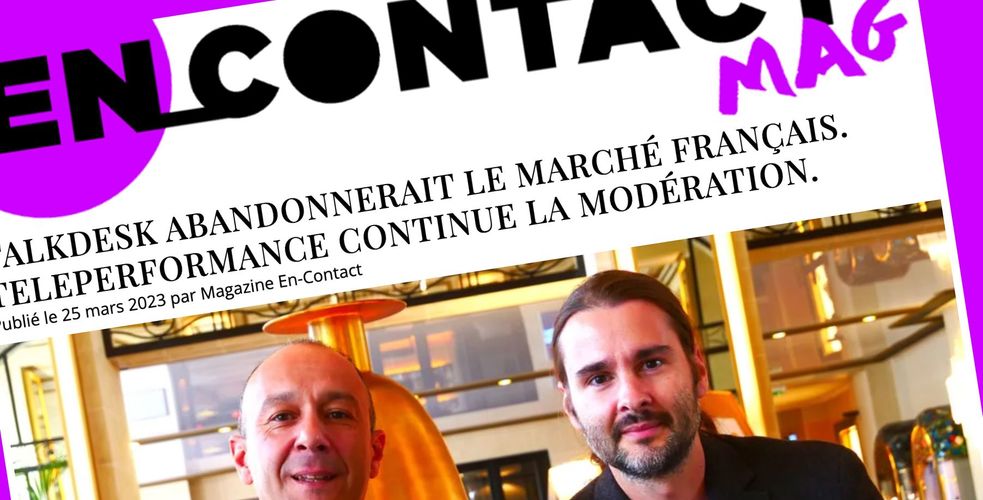 Talkdesk, a software company for contact centres and customer relations, irritated by a press article in our magazine, which it considers incorrect or misleading, has inappropriately tried to have it removed.
Instead of using the legal right of reply, Giorgio Barone, marketing executive of Talkdesk's French team, made serious accusations against the publisher of En Contact magazine on Linkedin. Referring to blackmail, Giorgio Barone dreamt that the fact that he was no longer an advertiser in the magazine would have provoked this article.
Manuel Jacquinet, publisher of En Contact, replied: "I understand that a software publisher does not want to be told that it is disinvesting in France, but our job is to inform. In twenty-three years, everything we have published has been proven true. Moreover, it is astonishing that a major American publisher does not distinguish between a right of reply, which allows him to re-establish his truth, and a revenge worthy of a playground. We await their possible right of reply from Talkdesk's legal department, apparently located in the Netherlands. Finally, let's be very clear, a software company can leave a market and still be a good software solution."
According to the information gathered, Talkdesk's solution has been chosen by April, Backmarket, Bergerat Monnoyeur among others.