Do like Barack Obama does: go on holiday in France. And rent on Airbnb, of course…?
Publié le 01 juillet 2019 à 12:28 par Magazine En-Contact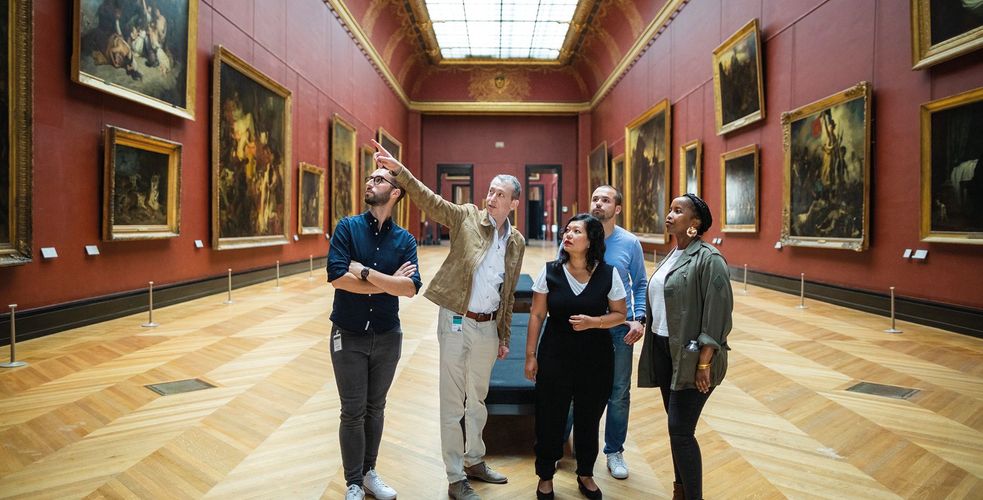 Unsurprisingly a trip to a bookstore and other reading experience can be useful in enjoying the travel experience, or give you patient even, to dream and hope.
Airbnb and René Girard
The machine that promises the unique, the unforgettable and the bespoke is running at full speed in all sectors and is now displayed on the walls or the sides of buses: it is a new patient experience that awaits us at the Trocadéro Clinic, a new Eiffel Tower experience that is being redefined, while in the Paris metro, we were invited this winter to enjoy an exclusive visit to the Louvre: access to the museum before the official opening time with a chosen guide (actually a guest) for us by Airbnb. A few days ago the US company even sent, via its news agency, an explicit and surprising statement to journalists: Barack Obama recently spent his holidays in a beautiful 1200 square meter villa with a swimming pool in Villeneuve les Avignon. So… do like him?: go to France, & rent off Airbnb.? There were many photos of pools, very blue, to complete the catch. Did one of the marketing directors take from Stanford's René Girard's book: Vérité romanesque et lie romantique? In any case, he understood the French philosopher's point about mimetic desire: we want what others have had.
What you should read up on beforehand about the famous platform, it is its Terms & Conditions
Laurent Hosana wanted to do like David Guetta: in the summer of 2016, he and his family set sail for Ibiza, staying in a villa with pool that seemed well suited to families. When one of his children lost a kidney falling from a balcony without railings at this attractive rental, the Parisian notary is surprised that these details on the dangerousness of the summer residence were not clearly mentioned in the announcement. He has since battled with Airbnb's customer service and numerous powerful lawyers; who are neither hoteliers nor travel agents but a publisher of a connection platform to live experiences. And when they invite us to go to France, their response by e-mail is an automatic response sent from Ireland. Geography and GSC are important.
The intense life, a modern obsession
© Airbnb
If all these propositions of experience flourish and we like to abandon ourselves to them, sometimes without precaution, it is because the modernity henceforth consists in living intensely, to multiply the experiments in order to avoid the routine. This is the very summary of an exciting essay by Tristan Garcia: The intense life, a modern obsession *: "By an intensive man, we mean a person subject to the requirement to be intense (…) respond to the social injunction to love, to work, to have fun ever more intensely ". But the intensity as an obligation can turn weary very quickly, adds the young philosopher. The risk of getting tired of paid holidays, savoured in France, in a beautiful country filled with churches and rivers and where in summer, thousands of festivals flourish, is not proven but we know since Jean de Florette that even the culture of the authentic can cause drama. The experience of the journey begins before the trip – as described by knowledgeable specialists of the customer and digital journey – and sometimes it includes hazards.
Therefore, read the T&Cs, a little philosophy or Pagnol and of course, this 7th supplement on customer experience. You will discover some tips from frequent travellers and some ways to treat your customers when they want to enjoy the pool, the concert or make a claim.
By Manuel Jacquinet
Good to know: The market of excursions and activities practiced during our travels amounts to 150 billion dollars and is still very atomized. "People have time &money, and live longer & older," said Fritz Joussen, the head of TUI, a world leader in the sector.
* Other Editions