Amore caro, amore bello. Bruno Lauzi, Lucio Battisti, Mogol, central hinge of Italian pop
Publié le 16 août 2023 à 05:13 par Magazine En-Contact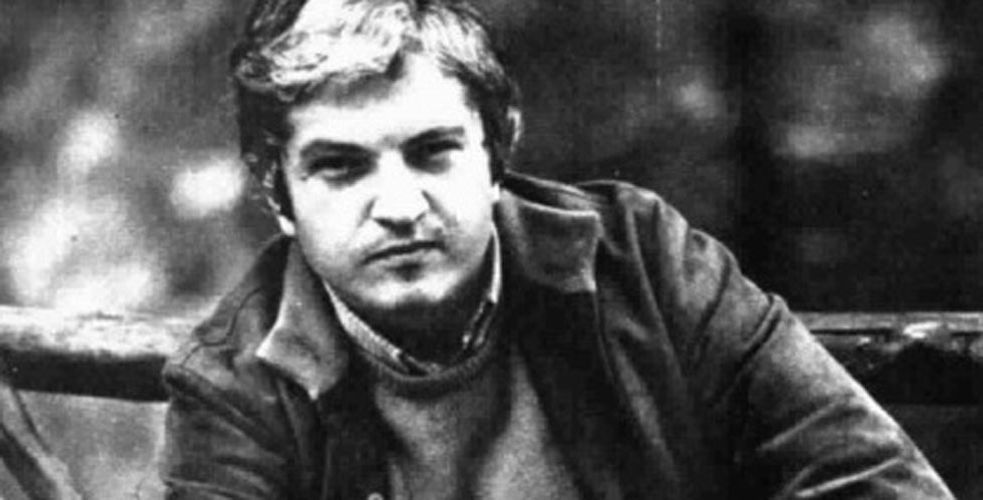 "Why do I write sad songs? Because when I'm happy, I go out".
In 1970, Bruno Lauzi, a singer-songwriter born in 1937 in Asmara, in what is now Eritrea, performed and recorded the hit "Amore Caro, Amore bello" co-written by Lucio Battisti and Mogol, the star duo of the 70s in Italy, recorded in Milan by Claudio Fabi, the artistic director recently called in by Battisti and Mogol. The song is more enigmatic than the title suggests: a bittersweet declaration of break-up? An indecisive inner monologue? An argument between two undecided lovers? The whole thing is bathed in a kind of vagueness that the arrangements, which are a little under-mixed, and Bruno Lauzi's slightly offhand interpretation maintain, as if by design. We were only at the beginning of what would become known in Italy as the leaden years.
First released as a single, the song made a comeback on a double album by Bruno Lauzi in 1971, to which it gave its name by adding three ellipses to its title. A perusal of the credits reveals that this now-forgotten album is a veritable Who's Who of Italian pop at the time. The first disc is a recording of a concert at the Teatro Filodrammatico in Milan, featuring songs written by Bruno Lauzi, accompanied only by Andrea Sacchi's guitar.
It also includes an Italian adaptation of Ma Solitude by Moustaki. The second album consists, with the exception of one song, of collaborations. With Battisti and Mogol, who are also responsible for L'Aquila on the B-side, but also with Pino Donnagio, who was a singer of "bluettes" before signing a number of soundtracks for Brian De Palma and others. The brothers Carmelo and Michelango La Bionda co-wrote three songs and were probably far from knowing that success would finally smile on them a few years later with the advent of disco, which would open the doors to success a few years later. The musicians included Franz Di Cioccio and Franco Mussida from Premiata Forneria Marconi, the best-known Italian progressive rock band of the time, and Damiano Dattoli.
A scene apart?
If an artist wants to last, he has to renew himself and deal with fashions when he doesn't precede them. Bella, sung by Giorgio Gauber, had earned Bruno Lauzi his first success as a composer just under ten years earlier. The lyrics were already written by Mogol. His first successes as a performer soon followed, with Ritornerai and Il Poeta. A Genoese by adoption, he was a representative of the Genoa school, slightly behind the illustrious figures of Fabrizio De André, Luigi Tenco and Gino Paoli. This school professed a chanson à texte, inspired by Brassens and Bob Dylan, but also by local folk music, far removed from the romantic "Dolce Vita" pop that was flourishing in the Botte region at the time. Mina, Bobby Solo, Rita Pavone, Pratty Prato and Nico Fidenco were the proponents of an intense romanticism that found an ideal means of expression in very short formats and heady orchestrations.
Bruno Lauzi's acerbic, sarcastic songs were already indicative of a temperament that was not afraid to go against the grain. In the politically charged context of the leaden years, he made a name for himself with political opinions far removed from those of his comrades, which he summed up in a 1977 song, Io Canterò Politico, in which he attacked successful singers dreaming of big nights. In « Arrivano i cinesi », a satirical song from 1969 that predates Jean Yanne's film by several years, he imagines a Maoist Italy, with words, populated by Chinese who "arrive by the millions, yellower than the lemons you put in your tea". "Why do I always write sad songs? Because when I'm happy, I go out", said Bruno Lauzi, justifying a form of bitterness that runs like a red thread through his songs.
The track and its recording, in Milan, by Claudio Fabi, the famous artistic director, can be discovered here.