The musical experience unicorn is French. Her name? FIP
Publié le 16 avril 2018 à 09:11 par Magazine En-Contact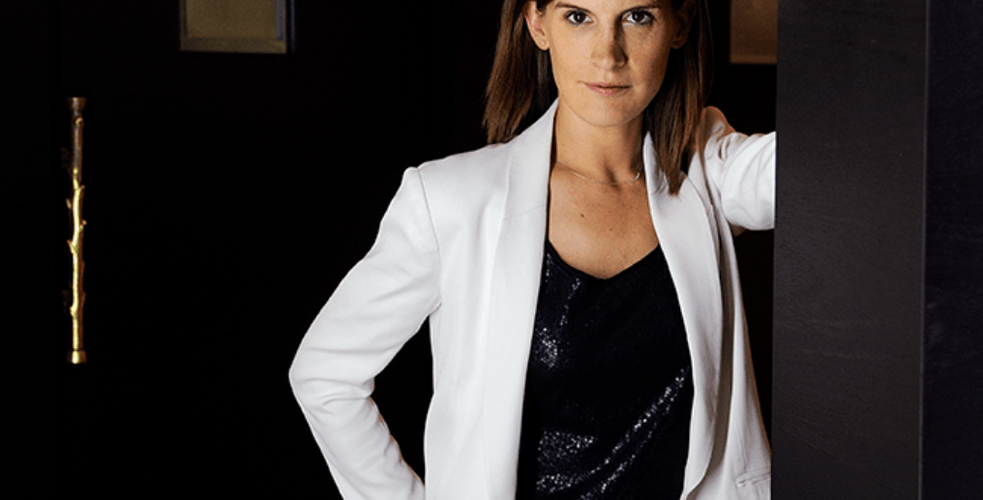 California is jealous, California wants the same.
It is not a start-up, since it will soon celebrate its fiftieth birthday, however, this old unicorn is really concerned with all that is digital. The radio does not believe in robots, but in programmers and nothing forecasts their substitution, as they are essential to the audience. The commitment rate of its customers – who are not really customers – would make any Growth Hacker or Chief Digital Officer green with envy.
This radio frequency revolutionized the musical experience, as well as the mobility experience (read the inset).
We were lucky enough to meet and interview Bérénice Ravache, the director of this unique station.
Manuel Jacquinet: Do you have customers, that you wish to satisfy, to enchant?
Bérénice Ravache: We have listeners, even fans, if I may say. We have more and more of them. And we communicate a lot with them, as we are multichannel.
Multichannel, what does it mean?
We regularly organize concerts everywhere in France, and have offices in some French cities. The listeners really appreciate these. They often go there and meet our broadcasters and radio hosts.
Our major evolution was to work on our diffusion, first thanks to FM frequencies, and now on all digital mediums, including terrestrial ones.
As a matter of fact, we manage a sort of customer care: the listener service, controlled by Radio France's mediator, receives emails to which we are committed to give an answer as fast as possible.
Like others, do you encounter the need to change, adapt and personalize your offer?
Indeed. In addition to the historical radio, Fip developed a listening package, available via digital supports, which lets the listener choose and navigate among several musical universes. Fip's web radio, available on the website or the app, are other possible alternatives for a Fip listener who would like an acoustic experience by theme, with the quality and diversity Fip's programs offers. Choosing what you want to listen to is at the center of the music fans' current use and is thus at the heart of our digital strategy.
This personalization reflects modern expectations but respects our identity which is founded on eclecticism. Fip is a unique radio exactly because you can listen to Berber songs followed by a blues sequence, prolonged by a brand new French group recently spotted (for example, Theo Lawrence and the Hearts). Adapting to the current era, while remaining loyal to our promise, is what gave our radio the chance to become one of the most listened.
More than 75% of its audience is digital. Hence, millions of listeners enjoy, every month, the treasures discovered by our passionate broadcasters and our distinctive acoustic signature: The Fipettes' announcements.
You are not a start-up anymore, not a unicorn, have no audience problem. Do you have at least recruitment problems?
Our recruitment is very selective, as in all big societies, but not frequent. The seniority of our employees is unusual as well. Candidates are always numerous and must dispose of very specific skills: for the broadcasters, we look for a true musical culture, a great curiosity, an artistic soul and the ability to create sequences that are the station's brand. For our Fipettes, we need a cocktail made of a warm but fancy voice tone that must catch the ear without disturbing it. In other words, we are looking for the voice tone Kriss, the historical radio host, pleased our ears with.
You adapted your offer to the digital demand and you now personalize it. Will algorithms be able to create radios on demand?
Tomorrow, Fip's listeners will live an interactive smart radio experience. Which means they will be able to react to the program they are listening to, and in the long term, personalize it… But curiosity is vital for us, just as our will to reveal new talents and to go hunt for them. Our ambition and promise is to get our listeners accustomed to not have customs!
I have a real interrogation about these algorithms evoked everywhere, that bring us back to what we already consume, read, listen. If you ask me, that is the opposite of curiosity.
Listened to worldwide, even in the Silicon Valley, multichannel, enriched by a very loyal audience, do you think that one day, Fip could interest people such as Google?
We have a lot of partners, as associating with Fip is positive. Discussions are actually being shared with Google. The radio meets a great success in California. One of the figures of this state as even declared Fip as the best radio in the world. Who? Jack Dorsey, the founder of Twitter!
Changing the musical and mobility experience
Eclectic, appreciated by an increasing number of lovers, the radio also as, even if it was not its initial project, changed the Parisian drivers' experience. When connecting to the 105.1 frequency, you are actually disconnecting, but not completely. Indeed, very concise news flashes are broadcasted every hour, ten minutes before the end of the current hour. The flashes are then followed by a new Keith Jarrett or the soothing message of a Fipette telling you how vital it is for you to go see the show of an absolute unknown. « Smile, you are listening to Fip », has there ever been a less deceptive advert?
Interviewed by Manuel Jacquinet
Translated by Lucy Lavabre
Read our other articles in English here.