The French designers and makers of customer experience
Publié le 13 juillet 2018 à 15:02 par Magazine En-Contact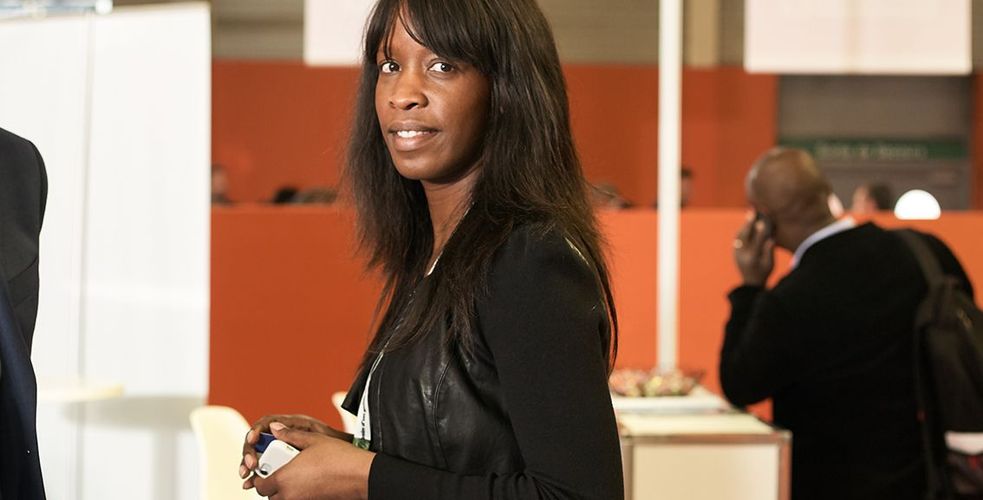 Led Zeppelin or Pink Floyd owe their fame to a very particular alchemy of musical talents, energy and madness. But technology also contributed to their successes or their rediscovery: the first sound effects and games of the Meddle creator were so distinctive that for a long time, their albums were used in stores to test stereo systems. Regarding customer experience, it is kind of the same thing: if your product or service « partition » is not worth a nickel, there is not a chance that an additional layer of technology will push it to the top. To underestimate or snob its benefits, it is to risk a big delay.
From A, like AB Tasty, to V like Viavoo, here are some examples of technologies and French companies which transform or design customer, shopping and user experience to improve it.
When user experience can be studied, designed and tested:
On a website for example, AB Testing allows, with a simple software, the marketing teams of a company to measure the global impact of a site or the conversion rate of the modification of such textual or such graphic element.
« Change the position of a sentence or of a block of images, and it is all the perception and efficiency of a website that can be modified », highlights Alix de Sagazan, co-founder of AB Tasty. Furthermore, thanks to the tool's flexibility and the speed of its implementation, one can work in a test&learn logic ; comprehensive surveys, expensive and time-consuming consumer tests are not necessary anymore. We test it, and if it works, we continue, if it does not work, we give up. Le Parisien, Photobox, Etam have been using the services of the start-up for some time now. It now even exports its know-how in Europe and in the USA.
For even more ambitious projects, working with web agencies specialized in user experience may be needed ; a collaboration with mixed teams of graphic designers, designers and developers which place the customer in the heart of the approach and thus try to design simple and attractive interfaces. These agencies are all the heiresses, more or less, of Steve Jobs, who understood very early the impact and efficiency of tools and devices conceived with an uncluttered design and advanced ergonomics.
Datagif, a young Parisian agency, is so recognized for the quality of its work for the website of numerous media and daily papers. « The reading experience is a complex but vital question as all the stake for the media today is to transform into paying subscribers the readers or visitors of the website : zen reading, tagline linked to the picture or charts, payment system offered for the subscription, nothing neither escapes nor should be left at random » indicates Gaëtan Duchateau, its co-founder.
Libération, Arte and other foreign media resorted to Datagif for their print version.
---

---
Fluidity, simplicity and personalization, the new golden rules:
If the subscription, in certain industries, can and has to be the object of all tests and studies, it is more generally the fluidity, simplicity and personalization of the remote contacts that became the obsession of all companies in their acquisition and customer loyalty strategy.
Airbnb, Amazon, ASOS or Facebook have indeed established new standards in this field: when it is possible and common to call a cab, book a hotel stay or order a jean in 3 clicks, without having to login another time, and when the follow-up of these requested elements can be done in real-time with a customer service reachable by chat, it is then difficult for a customer to bear a complex interaction system.
With its multichannel contact platform, Diabolocom is one of those that offer the possibility for SME to acquire a sales or customer service, available in the cloud.
« The majority of our customers are companies that understood that contact is made via numerous channels – chat, telephone, e-mail – and that the in-house adviser has to be available and must dispose of the adequate information to customize the relation » explains Frédéric Durand, the founder. « If you ask for the ninth time the same information to your interlocutor, do not expect that he or she will positively remember your company».
When monitoring the customer experience also becomes possible
After investing considerable amounts, companies are obviously interested in measuring the quality of the lived experience. It is now the profession of software publishers such as Viavoo or Mediatech : the former's platform continuously analyzes the consumer's verbatim to reveal the striking lines of their route, whereas the later's platform directly addresses the consumers by text message to satisfy the same objective. Following the example of La Poste, Voyages-SNCF or the Palais de la Découverte, which have already adopted them, certain companies or French institutions have well understood that listening to the customer's voice is not an option any more.
Technology capable of serving emotion ? Even Jimmy Page understood it : in 2014, the year of republication of Led Zeppelin's mythical albums, he declared: « the process of remasterisation made enormous progress ; yet our catalog had not been revised in twenty years […] Hearing John Bonham drum again was a great emotion. To feel again his pleasure when playing, his power, his imagination, it goes straight to my heart ».
Many of those competitors and innovators will be present at the 6th edition of Experience Client/The French Forum…
Read our other articles in English here.
---