Live from Carthage with Voicecom
Publié le 16 avril 2019 à 10:37 par Magazine En-Contact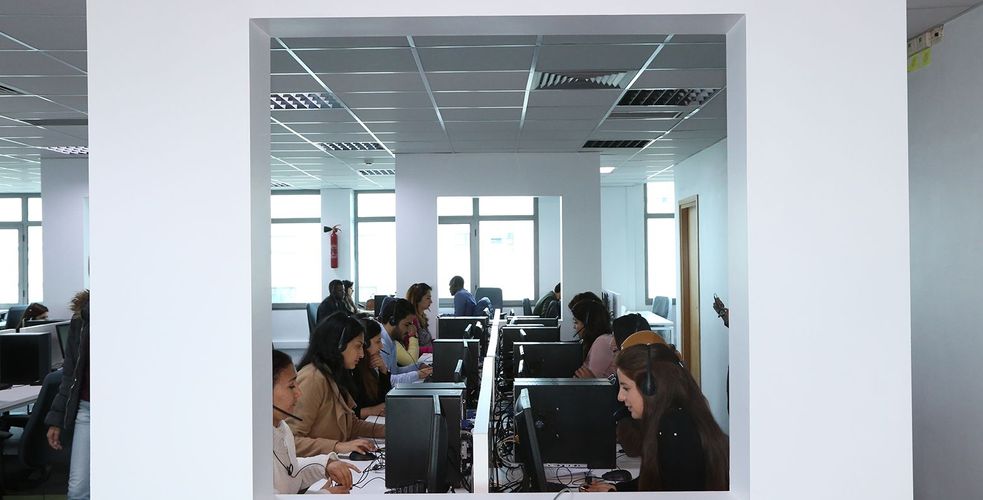 Inès… (of) Mansour, our Inès…
In terms of fashion, classy shoes & good addresses in Paris, we are proud of a certain Inès de la Fressange. In terms of customer service, market research and satisfaction – well conducted in several languages – Tunisia has seen the birth and growth of Inès de Mansour, we dare call her, adding to her real name.
With a disconcerting humour and authentically going straight to the point, Ines M., the Tunisian, will not criticise us for this little addition: Ms. Mansour – the telecom engineer who had the courage, twelve years ago, to create a contact centre in Tunisia – is today at the head of a flourishing business that everyone will definitely hear about in the coming months. Installed judiciously in one of the busiest areas of activity in Tunisia, she opted immediately for a qualitative and very targeted format. "Companies that are looking for windows of opportunity and have an incoherent business model, this is not our target," says the leader.
---
---
Certified in both PCI DSS and ISO 27001, which is quite rare for mid-market providers, Voicecom is instead resolutely specialized and focused on complex operations. It's very attentive, multicultural and multilingual teams (French, English and Arabic), create a real added value to the company. Today, they carry out market research and BPO (Business Process Outsourcing) operations, integrating satisfaction measurements for customers such as beIN Sports and Bouygues Télécom Entreprises.
Voicecom's partners know that it is in their native country that the world leader in the business has created its first nearshore centre. The know-how and knowledge of the teams and their ambition to achieve great telesales campaigns constitute a considerable asset.
Several telecom operators, cable channels and car dealerships are already making the right choice: "Contact Voicecom, they work efficiently".
In business, word of mouth and value recommendations are better than any fashion week in Tunisia, Paris or London…
By En-Contact