How much I have learned on Firmin-Gillot Street, Paris
Publié le 13 juillet 2021 par Magazine En-Contact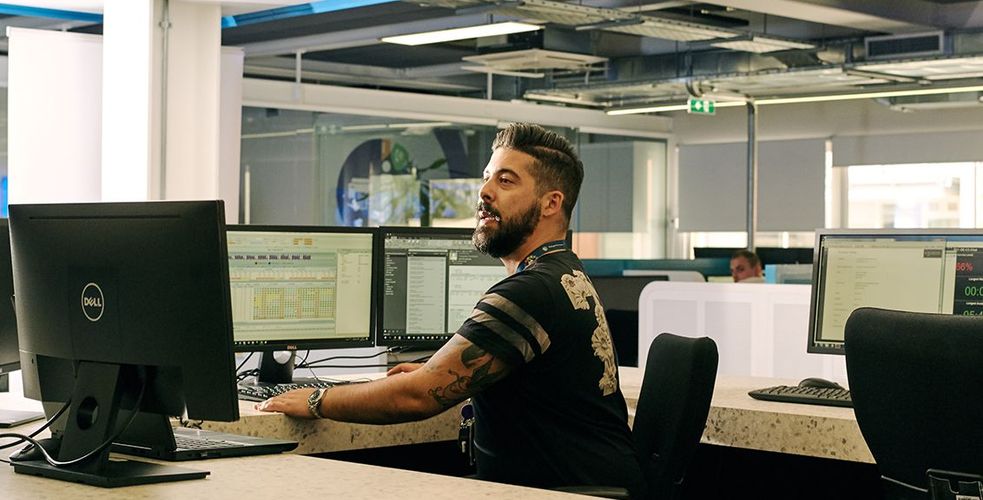 Quality Monitoring from Ex Teleperformance employees…
One of the most secret French companies gives first a voice to the ones who have written within it some highlights of its worldwide journey. The experience of employees dedicated to customer experience, the professional and life changing which is emotionally remembered: here lies the common thread of the portraits that will be published along the next two years by En-Contact editorial team.
"I was 25 years old, I had managed 20 people and I have been entrusted with the task to coach two hundreds. The challenge was huge. Like many people, I have learned so much while working at Teleperformance, and like many people, I left the group but never did I leave the job. Fabrice Péry-Kaska did not forget his time at Multilignes, a Teleperformance subsidiary led that time by Sophie de Menton. Graduated in history and sociology, the latter was there provided with accelerated learnings in management. He will afterward start his own service provider business, with a telling corporate name: "Affaire de Contacts"*.
"He was a visionary, demanding, also exhausting but a very good manager. While working thereafter for competitors, I happened to address some markets eyed by TP; he did not like this but always remained fair play, because Daniel Julien is fair, as passionate as he rigourous: If you don't have to say anything important during a meeting, you should rather remain silent." Aged more than 70 years old, Corinne Fleishman keeps training telemarketers from call centers in Sub-Saharan Africa. Neither did she ever leave this job she had discovered while hitting her thirties as she was appointed executive assistant of TP founder.
If you are passionate about human relationships, instructive interactions and growing up environments, and if you are wandering around call center offices or voice laboratories, you will soon come across these ex-employees from this same company.
Smiles will undoubtedly spring up whenever you will ask them what was the highlight of their learning or career path. " I worked at Teleperformance" they will soon confide. "Two, fifteen, thirty years." And you will experience this all over the world, even in the most remote places. No one shall have the willingness to keep silent on this life and career moment. No one will tell you it was easy or even quiet. They will all say it was a milestone.
They invented this job
"I know only two French companies, which have almost invented a job or a market, in people- driven industries and whose all or almost all ex-employees can tell they learnt a lot about themselves and human relationships. The first one is Club Med and the second one is Teleperformance. Ok, TP is not Club Med but you can find there, in a way, some GO (Gentil organisateur ) of customer relationship who work for GM (Gentil membre), the brands customers. I'm happy to write and publish these portraits for the Worldwide leader " Manuel Jacquinet says. A book gathering these portraits should then be published.
You can find, all around the world, ex-Teleperformance Employees with outstanding track records, who aim at defending the jobs or who work in the marine industry (Patrick Dubreil or Lucio Appolonj Ghetti).
If you also have shaped a part of your career path at Teleperformance in the group or one of his subsidiaries and are willing to share some highlights, you can contact us with a short summary of your testimony. [email protected]
By En-Contact Magazine
Photo de Une : Teleperformance Athènes - © Edouard Jacquinet
Lucio Appolonj Ghetti - © Edouard Jacquinet