UTU, the Free of tourist tax refunds?
Publié le 16 décembre 2019 par Magazine En-Contact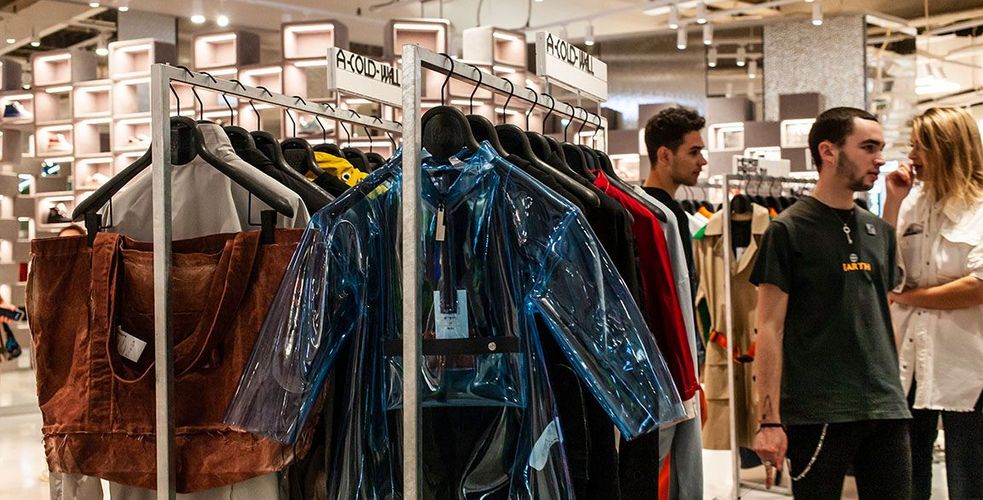 After its successful launch in Italy, the disruptive specialist in tourist tax UTU announces its arrival in France, a strategic market, with a strong argument: pay 85% of VAT back to tourists against 55% from its competitors. Have Global Blue and Planet taken their customers for pigeons so far? The competition authorities wonder.
Eric Sallenave, the general manager of UTU France does not quite have the same stature or the same hair as Xavier Niel but he often wears a white shirt and speaks cash. Nothing abnormal since the profession of this recognized specialist of the tourist tax rebate is precisely to refund VAT to foreign tourists, by transfer or cash. Give me the cash.
The poorly known French consumer market, however, is doubly strategic for the luxury and commercial players in France: it is valued at more than a billion in our country, where wealthy tourists enjoy coming and spending on Vuitton bags, luxury shoes or Devialet speakers. In Paris or Nice, Americans, Russians & Chinese can spend up to €60,000 per year on average in shopping, and good news, France is on their travel book, which is a dream for them with Mont-Saint-Michel, Provence or Mont Blanc. The concern, which is likely to give rise to a sacred tug, is precisely that it provides a rent situation for its two key players: Global Blue and Planet. A swarthy man arrives, looking like a cricketer or a polo player, dressed well & handsome and determined to uberize the playing field. Asad Jumabhoy is a veteran of reimbursement, with 25 years of experience in the sector and quickly joined in 2015 by geeks and retail specialists, he imagines creating a new company who will offer a smoother and better experience for their clients. First created and launched in Singapore, the digital rewards platform aims to provide buyers and tourists around the world with higher VAT refunds and higher benefits than they currently receive in the process of tax refunds, opaque and unbalanced today.
Pay more, be less opaque
Paying more, the gamble and innovation of UTU and start-ups.
UTU offers tourists and buyers around the world an 85% VAT refund, compared to around 55 to 60% collected by tourists today, regardless of the tax refund operator. "Most buyers do not know their rights or do not even have the choice of a VAT refund channel," says Eric Sallenave. "Today's system is complex, based on paper slips and burdened by large commissions and the restrictive customer journey. In Italy, where UTU Direct has launched the UTU offer in recent weeks, it suffices to bring the tax refund slip, whatever its issuer, to the UTU counters which are located in airports or in shopping centres ​​or in the Milan lounge, which can be easily located using the UTU Tax Free application. Tourists avoid queues at airports or at the counters of tax refund operators. Our idea and the premise of our model is that big brands need to recreate traffic in their stores, to re-engage their customers. The VAT differential that we offer to tourists, compared to our competitors, is based on a Rewards system that we tested in Asia. The tourist and the buyer receive part of their reimbursement in the form of a purchase order. Reimbursing more and caring for the customer experience, in particular by simplifying it, are the two pillars of the disruption created by our offer". Refundit and Zapptax are two other start-ups that have decided to tackle this market, an obvious sign that the windfall of the billion euros it generates in France is interesting, alongside the real frustrations caused by its current operation.
Have there been pigeons in the market for a long time?
But there is perhaps something more worrying. Since April 2019, a new reimbursement player has been born, located in Parisian airports: after a call for tenders concerning this tourist tax-free market, Paris Aéroport has appointed a new single service provider to manage operations at Roissy and Orly, Cash Paris, which has 8 offices there, is a joint venture associating Global Blue and Planet, the two major players that partly control the market. The competition authority is closely interested in the conditions under which this call for tenders has been concluded and in carrying out these activities. As a cryptic press release published on its site indicates, it carried out OVS * in November within the companies of the market of VAT refunds.
---

---
How does the tourist tax refund market work?

A foreign traveller, not from the European community, can be reimbursed a significant part of the VAT on their exportable purchases, when they leave the EU. Reimbursement can be made by credit transferor in cash under certain conditions, after they have completed a tax refund slip when purchasing in the store. In France, the market exceeds one billion euros and Paris and Nice are the cities most affected by these operations. "France is the preferred destination for travellers with high purchasing power, who could spend more than 55,000 euros on luxury shopping per year," said Jacques Stern, CEO of Global Blue. Operators specialized in tax refunds help tourists and visitors to be reimbursed for this VAT, with commissions. UTU arrives on the European market with a strong argument: to refund to its customers 85% of the VAT paid compared to 55 to 60% on average for the leading players such as Global Blue and Planet (in which Eurazeo is a shareholder).
About UTU
Founded in 2015 in Singapore, UTU first innovated with a cross-border "rewards" platform in Thailand. Certified PCI-DSS to manage confidential payment & card information and to connect to payment platforms and eWallett, UTU is the only PCI certified tax rebate operator in Europe and has subsidiaries in 8 countries. Their launch in France is planned for the first half of 2020.
*OVS : opérations de vérification et de saisie. = verification and seizure operations.