Booking.com sells 12 of its 14 customer service centers to Majorel
Publié le 18 février 2022 à 09:40 par Magazine En-Contact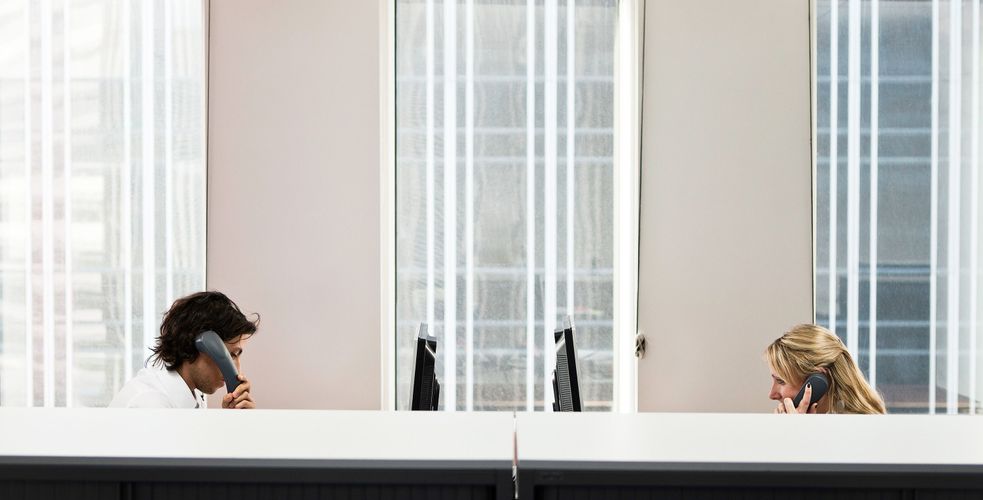 The multinational Booking.com told at the beginning of February its 5000 employees working in one of its 14 contact centers around the world that it is due to review its customer relations service: only two of them shall be retained, while the others are taken over by Majorel, which is already collaborating with Booking. In France, the contact center of Tourcoing should be taken over by Majorel, but not much information has filtered through about the operation. On Linkedin, several employees of Booking centers are trying to know more. « Wait and see » is the recommendation of former Booking employees, such as Leslie Dickinson.
In a video released within the group, Glenn Fogel, president of Booking Holdings, told his Customer Service Guest Representative (one of the designations of the position) that they will be offered a 6-month contract by Majorel, not passing any comment about the fate of the employees who would not accept that transfer to another employer.
Thanks to that reorganization, the booking platform wants to better adapt its response capacity to the constraints of its activity. « The reorganization is needed to ensure the company remains sufficiently flexible, » says Glenn Fogel. It will keep its centers set in Manchester and Amsterdam to deal with the more complex customer service cases, in support of the first-level centers. Majorel, which is based in Luxembourg, is said to employ 2700 people already on behalf of Booking.com (the figure is to be confirmed).
In France, the Booking site in Tourcoing, has been among the most important of its worldwide network (up to 700 people and 43 languages spoken) should be taken over by Majorel. The site has benefited from important installation aid, like others all over Europe: up to 100 million euros have been paid during the pandemic, thanks largely to the Dutch government. Booking.com, employed 20 300 people in 2020, has since reduced its workforce. More than a third of them are dedicated to customer service. Recent litigations, such as the one in France between the Serafini couple and Booking two weeks ago, are proof that AI and automation, advocated as upgrades in customer service, do not always work as well the teams DATA and Performance would like to think. The luxury accommodation of the couple of hosts based in Reims was delisted by Booking, in the Fall of 2021, on the grounds of a check on listings, and saw in the meantime their assets frozen (the sums they were owed for bookings carried out by customers on the Booking.com site).
"What we would appreciate sometimes is to talk to someone, not to receive an automatic reply to an email" said Mr. Serafini, the host in question.
Employees of Booking, when interviewed by Dutch press, think that the massive recourse to a subcontractor is leading to numerous mistakes and generates additional unplanned tasks.
The takeover of contact centers, a major trend.
The carve-out, namely to have a third party specialist take over one or more BPO and customer service clients, has been a strong trend in the industry for years, with success a lot of times but not always: we remember the takeover of SFR centers in France (by Arvato and Teleperformance for instance) which gave rise to numerous lawsuits; of those of Yves Rocher or Fnac.com centers, as well as Mobipel in Colombo, all taken over by Comdata, which delivered on their promises. Les Dickinson, a former executive manager of the Booking.com center in the North of France, tells his ex-colleagues on Linkedin that they are "changing employer. And that Booking genuinely cares about its personnel. That it is judicious to wait and see what will be offered actually to CS. HR teams in Majorel will therefore have to reassure the new arrivals who are switching teams in this unpredicted move. The public bodies that helped set up the site in Tourcoing will probably be asked what was written and provided for in the agreement when this type of situation arise. Booking Customer Service France achieved 33, 67 million euros in turnover in 2020 and 1, 3 million results, and is headed in France by Alessandro Rotelli.
When communication remains complicated, despite social networks.
Lessons to be learned from those announcements and moves: that video has become a communication channel widely used by the managers of globalized companies (one recalls the 3000 layoffs in the customer service of Uber, announced on Zoom by Ruffin Chevaleau), in order to announce internal movements. That Linkedin tends to become an agora where everyone tries to explain, inform, while the communication departments are petrified or held off by social constraints and other considerations. Linkedin doesn't enforce, nor pay heed to any of the obligations that exist and prevail in the press. One useful precision: in the case of Booking.com, our magazine has attempted 6 times in 6 years to have someone there over the phone or to visit the Tourcoing site, guided tours excluded. We never managed.
The aforementioned move of the customer service centers and employees should talk place in the 2nd quarter of 2022, after approval by all parties. Majorel has published a statement on its corporate website about the transaction, after its content seems to have prematurely disclosed. Booking.com carve out… Majorel. yeah? The future will tell.