When counter staff make a difference…
Publié le 19 juillet 2021 à 09:09 par Magazine En-Contact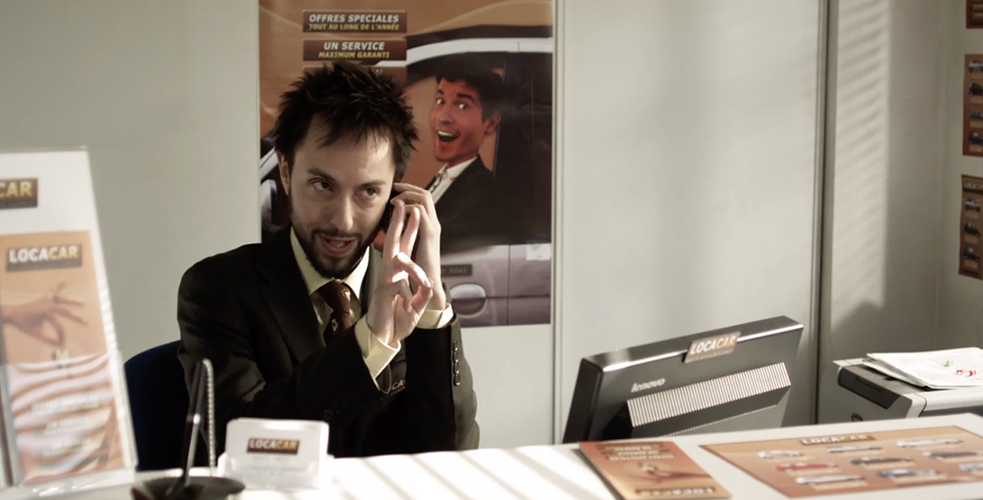 People working at receptions and in sales are making more and more of a difference, and contributing to the personalisation of the customer experience, if they are correctly recruited, trained and managed.
They're predicted to take over the world, from the taxis of tomorrow to today's asset management solutions and hotel receptions in Japan. But at the Avignon TGV railway station, it was Aurore, in the flesh, who made renting a car with Europcar a delightful experience. Why? How? Good questions!
"License and credit card please." Despite the set phrases she has to repeat dozens of times a day, the young woman who welcomed me one Friday morning looked me straight in the eye and skilfully up sold the transaction - a technique used to make or suggest one or more extra sales. Margins are so tight, she's exactly the sort of person companies operating in competitive sectors are looking for. "Nice try at up-selling", I say. Because she was sharp minded, able to come up with the right responses, and questioned me with genuine interest, the young woman in green managed to convince me to add one or two options that turned out to be useful.
Playful and professional, and under the amused gaze of her area manager, Aurore de Nevers (nicknamed in honour of her hometown) swiftly completed the formalities and continued the conversation: "I think I like my job, and that my training in tourism and wine sales helped me to develop these skills." Although she agrees her experience has helped, so does bottled water, especially when there's a rush at the desk, such as during the weekly arrival by Eurostar of 150 foreign customers from the UK.
"When that happens, we leave the office and greet them with bottled water - it makes the wait easier to bear. We also start collecting all the documents we need to speed up the rental formalities. My hotel experience makes it easier to manage the busiest periods." But Aurore's talent isn't the only reason the transactions are dealt with so efficiently and smoothly - something to which so many companies aspire. Like many other firms, Europcar has launched a large-scale customer experience improvement programme and systematically measures its NPS (Net Promoter Score), a sort of recommendation index, after the rental period, and then correlates a proportion of employee bonuses with the scores. Aurore's bonus is therefore based on customer satisfaction, to which she's contributed, and the attainment of the additional sales targets set for her. But she and her colleague Anaïs, who seems to enjoy her job just as much, have another card up their sleeves - one that's not yet fully leveraged by brands and their employers: rapid access to real customer feedback on what irritates them or goes wrong. "It's the call centre - I don't know where it's located - that often generates a lot of complaints: according to our customers, there are long waiting times, and the centre doesn't always understand them or take into account their request for more rental days. They've already been told about it on a number of occasions."
Mickaël, the manager of the SNCF railway station in Toulouse, is also preparing to receive customer feedback after a fourth wave of satisfaction surveys conducted throughout France by Gares et Connexions, the station development subsidiary of SNCF, which has underlined the strategic importance of the customer experience. The surveys revealed that station cleanliness and comfort were among passengers' top priorities. The distribution of short stories - an initiative launched by a station in Brittany - was a big success, and prepared the ground for similar initiatives elsewhere. When you work with customers, it's amazing what you may learn when you listen to them. Sellers, marketers, facilitators and counter staff are not going to be replaced in a hurry. Customers even say they feel attached to them.
Business is business
Les affaires sont les affaires