The well-being of employees is significant
Publié le 19 juillet 2021 à 09:09 par Magazine En-Contact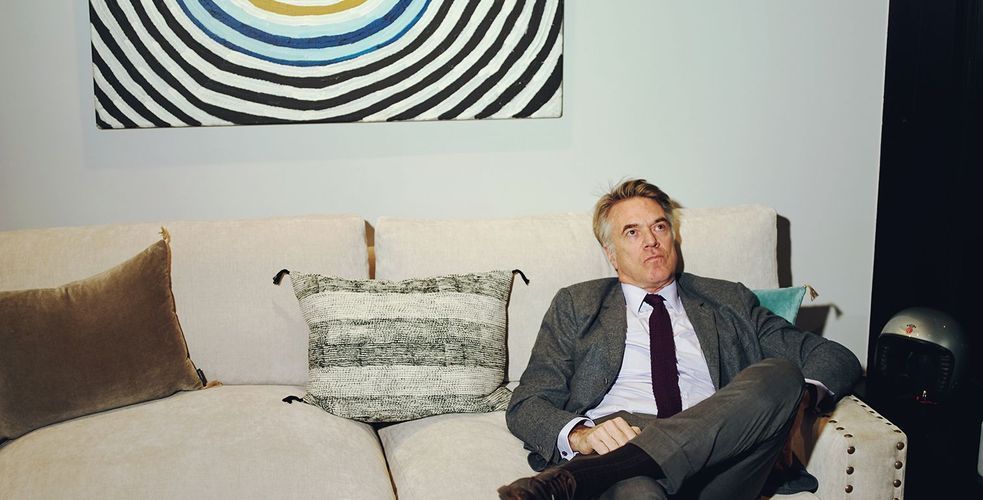 The leader of a renowned model agency transferred the agency to a calm area of Paris; Offering his models and bookers adequate working conditions brought him to Beaupassage.
He doesn't dabble in gastronomy like his Beaupassag neighbours but rather in beautiful plants. The consideration he has for his models is shown in the quality of care he provides to them and their 'bookers'.
In the sometimes crazy world of fashion and modelling he has paved his own way, often settling when it is least expected, but always taking care of his customers and their expectations…
He did not come to Beaupassage to taste a macaron or quality meat but for the tranquillity, very much desired after years in the 1st arrondissement of Paris. It is there, near Chanel and other big fashion and luxury houses where the clients of his agency (Viva Model Management) reside. The idea was to have a place and offices where the models and their bookers (the professionals who manage the contacts and the connection between the customers and the latter) could work somewhere quieter and be happier and therefore be more content going to work or meeting new clients.
Cyril Brulé believes in the well-being of the collaborators or young women whose career he has manage and the sometimes necessary breaks that may need to take.
Manuel Jacquinet: Why install the headquarters of your model agency in the middle of a rather commercial passage, especially one dedicated to gastronomy?
Cyril Brulé: It is the result of a long search -which my wife allowed me to complete- and partly by chance. I had had enough of the neighbourhood where we had settled, where work followed you around non-stop, and was filled by tourists and the frenetic purchases associated with them, all in a constant hubbub of jack-hammers. So I went on an adventure ;) in Le Haut Marais, desperately looking for a vast, open and quiet place when, thanks to my wife, I arrived here. It immediately grasped me. The deal was done after a few phone calls.
In this business, which I joined by chance (he was himself a model before he took charge of a subsidiary of Elite, which he has recovered and then bought), I have for a long time believed that in the long term what really matters and one of your most authentic customers is actually your models: this pretty, young woman will rely on you one day, so that she is spotted etc. But a career like this requires time, telling the truth and sometimes drastic choices. Refuse practices that are trendy, establish principles and enforce them. When a young woman is released by a client, it is often better to tell her the real reasons than to lie. The other essential cogs are the bookers who have the difficult role of managing the connections, negotiators and confidants too. For these two reasons, I believe that the place where they work and the conditions in which we work together every day contribute to the success, the quality of the relationships and their happiness. In short, it is profitable for everyone, in an industry that can sometimes walk all over you and in which the madness is never far away.
We say and see that there is a war between talents in all sectors. Do you feel it too?
By remaining faithful and firm to the beliefs or vision of my profession that I have forged myself. No drugs, no bookers bought out by brands or partners and priority to be transparent that alone creates solid foundations. You have spots and the day of the shoot you're not on top of it? It's better to say it. Such and such star photographer or designer has specific demands that we know about? We either prepare for them or refuse them from the outset. The key is to know how to accompany young women who know nothing about the industry that they set foot in and to accommodate them and encourage them. It's important also to impose or explain the rules that apply or you believe are essential: to arrive on time, to be well mannered and provide our customers with a service they will be satisfied with. All of the company's services contribute to this: if the contract is clear, well written and we are listening, then we will be able to produce the service we are asked for.
We also initiated the creation of the model charter: in 2017, I picked up my phone and called the leaders of both Kering and LVMH. Both of them acknowledged my efforts and worked for this charter to be imposed and respected.
What assessment do you make of your move to Rue de Grenelle?
We have set up a place to prepare meals and/or eat them. Downstairs you will find very good coffee, nice terraces and a varied choice of foods. These same artisans are happy, I think, to know their shops or terraces are frequented by pretty girls; it's part of the experience of a visit to Beaupassage, right?
The charter
Created in 2017, the charter to which Kering, LVMH and other big names of fashion have contributed to, prohibits the use of models who are too thin, ensures the presentation of a medical certificate and outlines the conditions in which castings or shootings should take place. The media must also now mention if photos have been retouched.
Business is business
Les affaires sont les affaires