Benin will host the 1st edition of the Africa BPO Forum in November
Publié le 30 mars 2023 à 13:11 par Magazine En-Contact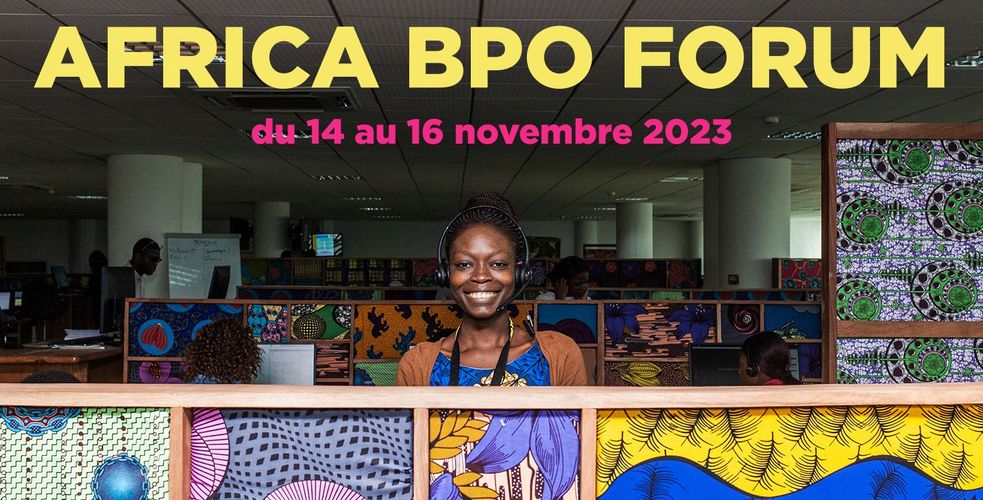 From 14 to 16 November 2023, the organisers and partners of the Africa BPO Forum (En-Contact, Vipp-Interstis, hipto, Manifone, Foundever/ex-Sitel, Diabolocom, etc.) will bring together BPO and outsourced customer experience specialists based in Africa with African executives and managers who wish to learn about key topics: hospitality, BPO in customer service, IT and back-office.

Since 2000 and the first installation of Teleperformance in Tunisia (then Webhelp in Morocco), Africa has become an essential hub for the production of IT, BPO and customer service services: 80% of the largest European groups outsource part of their front and back office to Africa, such as Uber, Orange, Free, Veepee, Engie, La Redoute, Lagardère, Cdiscount, Vilavi, (Assu 2000) AXA, Microsoft etc. They are now coding applications, clipping photos, etc.
None of those who have tasted Africa have abandoned it!
Services such as community animation, content moderation, photo clipping, updating of product sheets or multilingual customer relations and subscriber services are provided there, with no doubt as to the quality of the service and the excellent quality/price ratio. And of course, telemarketing, now carried out on intentional leads. The ability to find and train high-level teams in IT, web or application development and customer service is one of the continent's key assets. Vipp-Interstis, the African troublemaker in customer experience (see today's Echos in an investigation on telephone canvassing) has created a school of coders there, following the example of the 42 school in France.
Samsung, Carglass, Cdiscount, Lagardère Média, Veepee... are talking to their customers and subscribers from sub-Saharan Africa.
After the Maghreb, considered as a nearshore destination, the far-shore is made up of a series of countries that have believed in and developed a BPO sector: Cameroon, Senegal, the Ivory Coast, Mauritius, Ghana and Madagascar. Among these, Benin, the Latin quarter of Africa, is one of the most dynamic: Samsung recently decided to provide part of its French-speaking customer service there. Vipp-Interstis, the African lion, has made it its second largest IT and BPO hub on the continent and works there for Carglass and Telco operators. "The quality of the appointments for our centres is remarkable," says David Desouches, Director of Customer Relations in France.
CRM, BPO, Hospitality: Welcome to the beginners
On 14 November, the organiser of these meetings, Manuel Jacquinet - who is also the organiser of the first forum created in France on customer experience (Expérience Client The French Forum) - will open the first edition of the event at the Novotel in Cotonou. It is dedicated to two audiences: African companies and their executives, who wish to learn about hospitality, customer service, technologies used in BPO and CRM. The day of November 14th will be reserved for them, during Master Classes given by the best specialists in the field, sometimes coming from Europe.
From 15 to 16 November, two days will be devoted to Master-Classes, to business meetings between brands and installed service providers. Two site visits and moments of discovery and relaxation will allow the newcomers to discover Benin, the IT sites and the school for developers created on site by Vipp-Interstis. "The story of the installation of Canal + Overseas on the continent, which has acquired and serves more than 5 million subscribers, will be a good testimony of what we want to explain," added the organiser.
To register and find out how to visit, register and pay, visit the Africa BPO Forum website.
Organiser: Malpaso-RCM.
Sponsors: Manifone, Vipp interstis, hipto, diabolocom, innso, Foundever.